Kevin Andrew Collins 9 years old. He went missing February 10, 1984 from San Francisco, California.

Please note that tarot will pick up

TRENDS /VIBRATIONS

of

PAST PRESENT AND FUTURE

- it will pick up anything that is 'out there' true news or false news - either way it can throw light on what is 'in the air' - please bear this in mind when you are reading the insights.

It is very important that 'readers' of the blog understand this, therefore one has to be very discerning when reading. Media news can put out stories that are not factual or are pre -mediated but Tarot can pick that up. It does,nt mean that tarot is wrong, it shows tarot can see what might be suggested. However when writing the tarot it may be taken as fact.

Tarot does not have all the answers or claim to solve issues. All it can do is show what it feels may be of USE or point out possibilities.

Please always read the following

ABOUT TAROT ON THIS SITE

which is a useful article in respect of all the Tarot printed for Missing people/children.

TAROT CANNOT BE CONSIDERED AS

100 PER CENT ACCURATE BY LAW.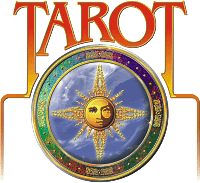 KEVIN ANDREW COLLI

NS
2
1 NOVEMBER 2012
I have been asked here on the blogger to have a look at Tarot for Kevin Andrew Collins. Tarot generally works in past present and future time epochs and combining the information is the best way to read it. I write what I have for Kevin but cannot supply guarantees for any of the information unless it is validated in some way.
Please remember to read all the notes here on the site regarding the Tarot and also go to other factual sources of information.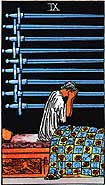 I am not seeing good signs with this card for Kevin. This shows us that someone may have done him wrong as his health may be affected with this card. I am seeing some kind of illness here and possible neurological problems or problems to the head back or spine. This card seems to tell me that there has been a terrible argument or some kind of strong opponent which could have made this child run away or he may have been kidnapped or abducted there really are two possibilities.

I do not know the backstory as yet but I will have a look after I have written the Tarot. There is nothing good with this card as a rule as it shows a lot of confusion and upset and distress.
This card is normally an East card and we have the number 9 here which may represent September or it may give a route or distance. It could also show that he was possibly bullied for some time.

To me he looks like a really cute kid and obviously it is hard to sit here writing about him when I have a very difficult card first out of the pack. I feel as though I can see him stuck. I do see the bedroom there and wonder if he is stuck in a bedroom at some point. I dont know 'whose' but it can show being tied up or even blindfolded. Did he wear glasses at all? what I seem to see is an area of barren land also with a boggy feel to it.

Sometimes this card can show a grandparent but it is also nasty gossip and horrible things being said also. I only give all the possibilities that are here. Did he have problems at school, anyone giving him a hard time?
I just cant seem to get past his 'age'.
Did somebody die around him?
There may be some church links here.
A distinct connection to the West.

Places described as actual or attempting names are hills and mountains, being up high at some point, barns/storehouses - names such as grain or corn. Libraries/studies, walls of houses, places that you play, money names such as BANK PURSE Etc. Seeing upper rooms and windows.
Person description, someone tall with piercing Hazel eyes dark hair, thin.
Someone who spies.
Some connection to a Wednesday.

Also coming up are links at some point to shops, markets, fairs, schools, common halls, bowling-alleys, tennis courts.
Im getting a foreign element or someone who is foreign here. Someone here also with a stammer or speech impediment or just cant 'speak the lingo' - possible vehicle which if so is a fast one. If there is a criminal involved here, hes done this before at least twice.
There might be a 'teacher or mentor' persona.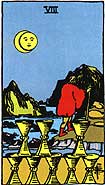 West is the first direction for this card and the number 8 shows up here which could be a route or a distance signification. Tarot is past present and future which can make it difficult to decide which part of the tarot is describing what area of time but I just write it down and hopefully when reading the combination of information it may produce something.

However, I am seeing him linked to a 'new friend' that he may have made. I see a water location or perhaps a place that has water in the name of it, might even be a lake. I see him going towards his house or hometown so I would have thought that he must be near there. I have a white bridge here and a river or big well of water. An island perhaps with a tree name?

I am seeing two children who have disappeared from his vicinity or maybe I have that wrong and he is near or by somewhere that is linked to children like a play park or something of that nature? Its just that I can see other children for some reason. Theres a guy who hides things particularly 'secrets'.
This kind of link to a 'guy' makes me think of unhealthy interests in children, its not always the case but its possible.
I can see pot or pots.

I can see someone walking up a hill away from water and some islands here. Two mountains or mounds?
I also see a fair haired girl here. There is a possibility the word FAIR might come up.
Someone here who was drowned or drugged or a drinker? possible drains.

North west comes up. Im seeing church references, perhaps church names like priest bishop etc and also Water names all the way or some kind of connection, such as fisherman, boats etc, fishponds, rivers, springs, watermills, water pumps, wells, marshy or watery ground, moats, springs, the ocean. Can also see water connections inside the house, like bath taps and showers. Some of these descriptions might be attempts at a name of a place.

A house on the hill seems to be strong.

Also can see a big man with big belly grey eyes, plump or fat auburn brown hair and possible beard.
Seeing a father figure?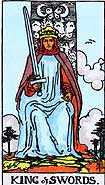 Asking when this child will be found we have a King of Swords here. This card is police/legal matters and also can represent doctors and even government officials. The search and find elements on this card is given as number 14 which can add up to a 5 which brings us back to the church elements once again. I have seen 'seclusion' for this boy . I feel that 1 and 4 or 14 or 5 could route numbers as a possibility. However, I also think that two people could offer advice about this child or if he is linked to two others then perhaps one might get on the right track.

There is something here about a book as the my card is showing me a book with words in it. Or perhaps, it could relate to some documents? This card has a sense of true justice about it and it seems to signify that at some point this child will be found but it seems one would have to move mountains in order to do it.
I am seeing a night time scene a river and riverbank. Railways and airports could be in the vicinity.

Everything that is written in the second card also sees to apply here. As there is a distinct Mountain reference perhaps there is a place of that name or a Hill name that could assist.

I really believe there is hope in finding him. I feel as though its back to the drawing board but perhaps some new ideas and communications might assist in finding him.
I am seeing something about 'science'.?

A strong connection once again to the North West.


But, I do see skeletal structures and wonder if there have been some bones found

. I am not sure how to reference those.
Places that come up for searching or possibly finding are described as deep wells, quarries, mines land that has recently been dug. These may be names of places so be careful how you read these.
Also we are back to the Hills and being up high, aviation comes up. At some point that link to attics, roofs or upper rooms in houses.

Fountains springs, water, vineyards and again links to taps showers and water supplies. It could be sewage plants or water plants or a plumber, or someone who works in these areas as well as fisherman. Or they could be names of places in some way.
I am seeing black cloth or black material. Water rocks and Stone come up as well as possible landmarked area such as deserts, woods, obscure valleys, caves, dens, holes, mountains,church-yards, ruinous buildings, coal-mines, sinks, dirty or stinking muddy places, wells and houses of offices.

Coal mines could be areas that have names referencing coal such as Pit, or Shaft etc. Please be careful with the descriptions.
This is what I have for Kevin. I do see he could be found if people go back and think about it all again. Nothing is impossible because our card is giving us fair judgement/

protection

and suggesting that some clarity might be gained. However, I am not sure of the outcome only that the possibilities are there.

Hopefully something might help. If I think of anything else I will come back and write it. Tarot just tries to put what it has but this is an overview of what has come up.

Empathy.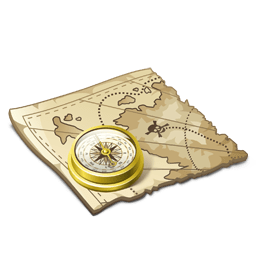 Dee has compiled a map which OUTLINES all the areas that Tarot may be touching on or may be describing. Please bear in mind that this is not guaranteed and Tarot can mean somewhere else entirely.


CLICK LINK FOR TAROT MAP
(Hit the Grey word that says MAPS)
Show on Maps
UPDATED FEBRUARY 20TH 2013
www.huffingtonpost.com/news/kevin-andrew-collins
Jan 30, 2013 –

The San Francisco Police Department and the FBI launched a search on Tuesday connected to the case of Kevin Collins, a 10-year-old boy ...
Kevin Collins Case: San Francisco Police Search Home For Remains Of Boy Missing Since 1984
The San Francisco Police Department and the FBI launched a search on Tuesday connected to the case of Kevin Collins, a 10-year-old boy whose 1984...