Toni Lee Sharpless is a happy, twenty-nine year old nurse and mother. She's struggled with some problems in the past, but by all accounts has pulled her life together. But on August 22nd, 2009, a night out on the town puts Toni's newfound stability at risk. A mix of alcohol, bi-polar medication and lack of sleep seem to push her out of control. At a small gathering outside of Philadelphia, Toni becomes belligerent and abandons a friend on the street, driving away into the darkness and disappearing.

If you have information about Toni Lee Sharpless, contact West Brandywine Police Dept at (610) 380-8201, or Lower Merion Township Police Dept at (610)649-1000.





Please note that tarot will pick up

TRENDS /VIBRATIONS

of

PAST PRESENT AND FUTURE

- it will pick up anything that is 'out there' true news or false news - either way it can throw light on what is 'in the air' - please bear this in mind when you are reading the insights.

It is very important that 'readers' of the blog understand this, therefore one has to be very discerning when reading. Media news can put out stories that are not factual or are pre -mediated but Tarot can pick that up. It doesn't mean that tarot is wrong, it shows tarot can see what might be suggested. However when writing the tarot it may be taken as fact.

Tarot does not have all the answers or claim to solve issues. All it can do is show what it feels may be of USE or point out possibilities.

Please always read the following

ABOUT TAROT ON THIS SITE

which is a useful article in respect of all the Tarot printed for Missing people/children.

TAROT CANNOT BE CONSIDERED AS

100 PER CENT ACCURATE BY LAW.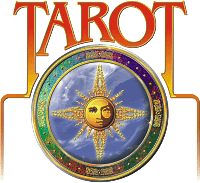 TONI LEE SHARPLESS
13 OCTOBER 2012
I have had a request to look at Tarot for Toni Lee Sharpless. Tarot shows past present and future trends which may be useful. I hope something will help but please read the notes on the blogger so that you are aware of how Tarot works.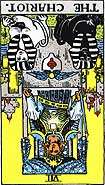 This first card might reflect Toni in her vehicle. The chariot does show someone who is trying to escape or get away but I notice that we have received this card reversed. This card is all about control and we 'lose it' when it comes to us in this position, suggesting 'war mongering' and inability to keep things on an even keel. It could therefore project arguments and difficult situations but it could literally also represent a car that has crashed. It really does depend on whether tarot is looking at the physical aspects or the circumstantial aspects emotionally but it can show us senseless violence. It could even represent attack but it would depend who was attacking who.

I am considering possible stalker traits here because though there are trends of wanting to be alone or even attempting to be in a position where we go off on our own, the element of possible stalking might be here suggesting she could have been followed. However the overall trends here are illhealth or respiration problems and someone who uses their strength against another. However, if it transpired that Toni's car had an accident it does seem rather a long time in between that the car is not recovered.

There seems to also be some problems here within the family or people outside or known to the family that represents some kind of interference. Perhaps this forms part of the situation. I do also see some lack of protection here, and something white. Number 7. I also feel there may have been unexpected news by word of mouth but resulting in a collapse of plans.

South and West or South West may show up perhaps land with a river running through and perhaps also a 'house on a hill' which may be symbolic. Also a mountain? or twin peaks and North. Someone with a very bad constitution and a link to either names or actual places that represent the sea, rivers and places near ponds or waters - brooks, springs, wells, wash-houses, sea shores, marshy land, etc. Water being an elemental factor , it also means that bathrooms and any place near water may show up in description or sound-alike names, also cellars if in houses. Perhaps a scouting or camping ground near? Someone who is drunk.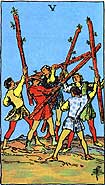 This card does seem to represent South. We have a 5 on this particular card which may assist for distance perhaps? It generally shows sporty places, such as fields where sport is carried out or stadiums or sport places. It can also show not being that far from water but inland and possible high ground like cliffs or somewhere high you could look over the top. Possibly even a motel or even a house/home. There may be a bridge nearby. The word given with this card is 'FREEDOM'. Whether that represents an emotional instinct or it is the name of a place? and also Victory, or something that sounds like that?

Oddly though I am feeling that if we want to know where Toni is, we are being told that she can be found in 'the most unlikely place'?? and does seem to suggest even though I did not ask on this question, that she could in fact be found if people did not play 'mind games'>?

I do somehow feel also that Toni wanted a better life for herself and if not her, others?

For this card I am getting names that might represent places and you need to think very carefully how to interpret them. It might be places in the vicinity or it could be sound-alike names nearby.

But, I have transport, horses/stables open fields, hills and land that rises higher than the rest. I also have links to royal names, like King, Prince, Princess palaces, castles, forts the North East, theatres, public buildings and monuments, public halls, auditoriums, parks inaccessible places, deserts, forests and areas where wild animals roam If inside a building near to heat and fire such as chimneys or attics.

Travel does show up and therefore if her car is not found perhaps there is a link here to that. There may also be family links but perhaps it is just a distance/reference to home? Someone here might be described as having a large, round head and prominent eyes with a strong and active body, tall and large with broad shoulders, sandy hair, or a glint of red, of with a natural curl. Though baldness or thin hair might be indicated. Red type of skin might show anger? These cards could show us construction or construction workers and being between two places. Also work buildings or buildings where work is carried out. Its not always the case but worth pointing out. Airports in the distance can also show up as can fences/walls or barriers. They may even be road barriers but a reference to somewhere there is a Hill or name hill.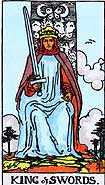 The one main feature of this card is a mountain. The number 14 comes up here but again also could be a number 5. Swords are normally months and that would not tally if Toni has not been found since 2009 so perhaps if it were telling us timing it could be 14 months from today or that number 14 has some other significance OR number 5. Number five is in our previous card so would seem to have some relevant significance.

There is a lot of trust and loyalty on this card and may therefore point to the fact that Toni can be found? The direction here is East at first glance. Divorces and separations come up on this card and the need to tell the truth perhaps even to Police, so perhaps something has not been said? OR might be? This card can also show us railways in the vicinity as well as the airport that might show up on the previous card though here we are past that and in the previous card going towards it.

I think having a direct connection to hope that the indication is that Toni can be found. There is a connection here to Boss, Father Figure, Doctor, Lawyer, Judge, Government Official it may be that they just are connected with the search. It seems that new ideas will come to the surface and be pursued. I do see police matters very strongly here though and there may be drugs in the background either medicinal or otherwise. North West also comes up as does someone strong with hazel eyes.

Other descriptions that come up here might just be to do with areas that have been searched but I will put them anyway. Deep wells, quarries, mines and places land that has recently been dug.

Hills, uneven land, somewhere connected with heigh. Water strong, fountains or springs, vineyards or places connected to water or even power supplies. Attics, bedrooms upper parts of buildings may also come up.

This is a very brief over view of what Tarot has given us for Toni, and I hope something here is useful. Nothing can be guaranteed however and I just have to leave this for the time being until such time as something shows up. Perhaps two people know where Toni is? The possibility can come up in these cards. January and February months seem to come up here as does winter months. There does seem to be dual aspects about finding her though.

Perhaps positive and negative? are there three other people connected here? there are three butterflies on this card so I do wonder about that. Butterflies appear sometimes when others might have disappeared. It is not always the case but perhaps someone is linking in to other disappearances. Im not sure if this is a vital point or not but I will mention that. It could just link in three others or that Toni is one of three people. Vineyards? could also appear.

Tarot does not insist its information is correct but is presented only as possibilities.

Empathy.
UPDATED WITH MAP POSSIBILITIES 18 OCT 2012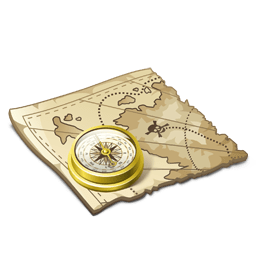 Dee has compiled a map which OUTLINES all the areas that Tarot may be touching on or may be describing. Please bear in mind that this is not guaranteed and Tarot can mean somewhere else entirely.


CLICK LINK FOR TAROT MAP
(Hit the Grey word that says MAPS)
Show on Maps
UPDATED 9TH FEBRUARY 2013
www.nydailynews.com/.../anonymous-letter-offers-clue-... - United States
Jan 12, 2013 –

Anonymous letter claims missing Pennsylvania woman Toni Lee Sharpless was killed by police officer in Camden. Toni Lee Sharpless ...