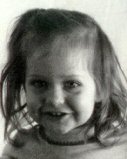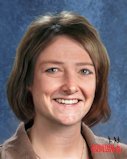 Above: Megan Ginevicz in 1980 (left) and an age-progressed image to 32, circa 2010 (right)

Megan Ginevicz


Last seen in St Ignatius, Montana on April 30, 1980

Vital statistics: White female. Born on January 12, 1978. Brown hair, blue eyes. Was two at the time.


NCIC number: M-424955873

Circumstances: She was last seen by her mother playing in a yard in a remote, wooded area. She disappeared from the yard and has never been seen again. Classified as a Non-Family Abduction.

Theories: This case is in many ways similar to that of Aaron Anderson. Both involve small children who vanished after being left alone for an indeterminate amount of time. Also, both have similar possibilities of what occurred, and likely similar outcomes. Ginevicz may have succumbed to the elements, but she was never found and it is unlikely that she managed to hide herself so well searches would find no trace of her. She may have drowned, but once again, nothing was found to indicate drowning. Abduction seems to be the only other choice, and has more evidence in its favor than any other possibility. To only believe natural causes were involved may be to overlook the woman Ginevicz now would be.

If you have any information on Ginevicz's whereabouts, please e-mail For The Lost at this address. Or you may contact the Lake County Sheriff's office at 406-883-7301. Any tips sent by e-mail will be kept confidential.
www.forthelost.org/mginevicz.html
Above: Megan Ginevicz in 1980 (left) and an age-progressed image to 32, circa 2010 (right) Megan Ginevicz Last seen in St Ignatius, Montana on April 30, 1980 ...