Tarot for Athena is a family request

and a

'cold read' without further information

required

. Meditation 27 October 2012

on picture supplied above.
Athena Curry is my ****** and she went missing May 28th, 2011 about 3am. A photo is attached. Please let me know if you need more information or if you need anything else.
Information 'starred' for privacy reasons.
Please note that tarot will pick up

TRENDS /VIBRATIONS

of

PAST PRESENT AND FUTURE

- it will pick up anything that is 'out there' true news or false news - either way it can throw light on what is 'in the air' - please bear this in mind when you are reading the insights.

It is very important that 'readers' of the blog understand this, therefore one has to be very discerning when reading. Media news can put out stories that are not factual or are pre -mediated but Tarot can pick that up. It doe

s

n't mean that tarot is wrong, it shows tarot can see what might be suggested. However when writing the tarot it may be taken as fact.

Tarot does not have all the answers or claim to solve issues. All it can do is show what it feels may be of USE or point out possibilities.

Please always read the following

ABOUT TAROT ON THIS SITE


which is a useful article in respect of all the Tarot printed for Missing people/children.

TAROT CANNOT BE CONSIDERED AS

100 PER CENT ACCURATE BY LAW.




ATHENA CURRY
27TH OCTOBER 2010
I have had a family request to look at the Tarot for Athena Curry who tells me Athena went missing on 28th May 2011 after 3am. As with all requests, all I can do is report Tarot's advice on the matter which shows glimpses past present and future and write it down. Hopefully something may help but please always go to factual sources of information as Tarot cannot be 100 per cent guarant

eed.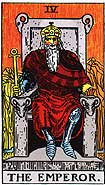 I have been sent a set of pictures for Athena and they are all beautiful the first thing I noticed was Athena's eyes which seem to tell their own story. The card I have been shown from Tarot is the Emperor and the feeling that Athena conveys 'its because of him who made it happen' relating to someone around her or in her life that may have been or had a dominating personality. However, this card seems to be bringing up a Thursday? and also some situation in April (or Easter) possibly with volatile elements.

Seeing Mars so strongly connected the tendencies might be directed towards the feeling that honesty was being requested because truth was needed and not hate or deceit. It is a card that actually says 'I cant read your mind' and there is a lot sensitivity here in violent eruptions possibly even accusations of selfishness.

This situation seemed to be fueled with impulsiveness and competing against the other. Someone being heralded as hypocritical and 'take me as I am' attitude. I do seem to see a bloody mindedness here and hauling up the past in quarrels. There may have been a need to consider and stand up for self respect.
The colour red or may be red for anger Colour Blue in other cards.

There may be a person description here of someone who is well tanned well tanned with a lean body, long neck, large bones, tall but strong and possibly thin hair or balding if a male is indicated
South in a name/area but East is very strong here in direction but North or North East might also show up. Someone may have burns scars or pimples. This card however, is also a card that can represent a four door car. 5 windows?

Initials D M and V people or places. B and a J D and an R also possibilities.

Im seeing a 'square'. The number 4. Colour White
Father, boss, spouse or father figure possibly an older man?
Someone might have had an opportunity and taken it or tried to be controlling.

I see someone pointing to their womb? either to do with a baby or a pregnancy or problems for 3 months? someone wants to do what is right for them.

Also getting a picture of someone (not sure if its same person as before) well built,strong, possibly hairy, dark features dark eyes penetrating, square face, short neck squat apperance (actual or sitting down?). Tarot tries to make some kind of inroad to describing places on each card which could be nearby vicinity or attached to people connected. I will give those descriptions.

Firstly I do see an atmosphere of threat or violent overtones it may just be arguing but I get a hostile environment, feeling of being imprisoned or restricted, this could apply to somebody or surroundings.

Descriptions of places

, environment

may not be actual but sound

-a -like

but we have smiths, shops, furnaces, slaughterhouses, places where bricks or charcoal is burnt, chimneys, forges come up as do basements cellars, ruined buildings, mould, decay some connection to damp or water, mud, sandy and hilly ground, newly built land or where construction work is taking place. Land for sheep cattle or stables for small animals. Prison? somewhere criminals hide out? The ceiling or materials for building a house, a builder? mountains Ice and Snow. Stone and metal.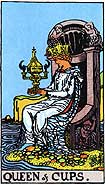 This card seems to show a deep placid Lake. Its certainly a water card and it may give indications of possible location. The number is 13 and if you add this it is once again number 4 which seems to link to the first card and the information there. I do seem to have a direction connection to a car or cars here. Mechanicsville? or mechanic?

A connection to someone who may be fair, name Fair person or a mistress.(Im wondering about Stone Mountain Lake though I know it is best NEVER to consider areas but just get a map put up showing areas of direction. Please therefore do not take names literally as they are just random thoughts right now, they might be areas of interest connected to others or just being pointed out as areas in the vicinity?) Sandy Springs a possible connection?
A motorcycle? lover/friend.

West can come up with the cups card but it could be 'west of ' or linked to a named area/street.

Again a connection to a car/transportation linked to cars? and a male figure. An enclosure being fenced in like being in a car? North and all places linked to water in name or actual? sea, rivers and places near ponds or waters - brooks, springs, wells, wash-houses, sea shores, marshy land, but still could represent cellars or places in a house connected to words like bathrooms etc. fields, fountains, port towns. A difficult way of trying to describe name places but its all I can do.
Circle of Route 407?

Everything once more seems to link to the First card and should be read in combination.

Queen in a name?. Water and a white bridge? The sound of music?
Car parks? Im really not sure of the connections but I write what the cards give to me.

Other women friends?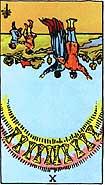 At first glance, this card when asking about Athena and when she would be found seems to tell me of a lack of fullfillment in family life because of problems in domestic and social matters which is a sigh from me because this is a good card with which to find Athena in general as it is very much a yes kind of card. Here we have West and number 1 or 10 perhaps Timing or distance or route. It can show a house on the hill or being UNDER a house on a hill . Unfaithful lover is indicated.

Possibilities of Drug and alchohol addiction can show up here its not always the case but I have to state it or could show a place where you can drink?

Again North West can show up here but it could be North west in a name or road or North West to where Athena is, we just have to have a map up to see exactly what all these directions show but we have to be careful that it is not the opposite directions with our reversed cards. I am sorry but it really is THAT difficult to show possibilities.

This card will talk about searches and find and could be areas that have been considered. All the qualities of the previous card do come up again here so its matter of combining information. Sweet smells come up with this card as do churches or holy places or names referring to them. Drains or feeling drained can also show up. Im still getting a link to information in the first card.

I need to just leave this information for the moment and will return to write more detail if necessary. Right now it seems a fair assumption that Athena could be found but Im seeing problems in messages and information being relayed to family. So, it makes it hard to be absolutely sure this is a positive indication.

Tarot cannot be 100 % guaranteed when it only sees glimpses of situations past present and future and all information has to be read together to try to form some kind of picture of instructions. I always hope there is a key line that will help to find a person but I can never promise.

Unfortunately to find Athena this card indicates that there has to be positive influences and points to the family unit so Im not sure whether its because of bad feeling or whether more advice is needed from those who may be close to her to speak? Perhaps one or two people could assist more?

Empathy.
MAP POSSIBILITIES POSTED 28TH OCTOBER 2012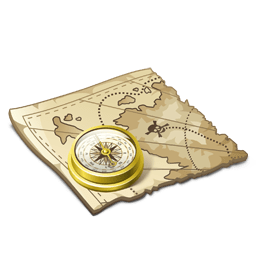 Dee has compiled a map which OUTLINES all the areas that Tarot may be touching on or may be describing. Please bear in mind that this is not guaranteed and Tarot can mean somewhere else entirely.


CLICK LINK FOR TAROT MAP
(Hit the Grey word that says MAPS)
Show on Maps
UPDATED 5TH AUGUST 2014
No news as yet.
www.facebook.com/MissingAthenaCurry
Missing Athena Curry Come home baby. 1490 likes · 5 talking about this. Athena aka Nellie MISSING SINCE 5/27/11.
UPDATED NEWS 29TH AUGUST 2017
ATLANTA - Atlanta police are taking a fresh looking at a case of a missing woman. Police said Athena Curry stormed out of a home along ...