Timothy's aunt, Delany Davison, had custody of Timothy and his two siblings at the time of his disappearance. His parents lived in Winter Haven, Florida and were going through a divorce in 1985.
Delany took Timothy to Brettwood Village Shopping Center in Decatur, Illinois on October 15, 1985. She left him unattended and asleep in her unlocked car while she went inside the a grocery store at the center to shop. When Delany returned to the parking lot half an hour later, Timothy had vanished from the vehicle

If you have any information on this case, please call the Decatur Police Department at 1-217-424-2738





Please note that tarot will pick up

TRENDS /VIBRATIONS

of

PAST PRESENT AND FUTURE

- it will pick up anything that is 'out there' true news or false news - either way it can throw light on what is 'in the air' - please bear this in mind when you are reading the insights.

It is very important that 'readers' of the blog understand this, therefore one has to be very discerning when reading. Media news can put out stories that are not factual or are pre -mediated but Tarot can pick that up. It does,nt mean that tarot is wrong, it shows tarot can see what might be suggested. However when writing the tarot it may be taken as fact.

Tarot does not have all the answers or claim to solve issues. All it can do is show what it feels may be of USE or point out possibilities.

Please always read the following

ABOUT TAROT ON THIS SITE

which is a useful article in respect of all the Tarot printed for Missing people/children.

TAROT CANNOT BE CONSIDERED AS

100 PER CENT ACCURATE BY LAW.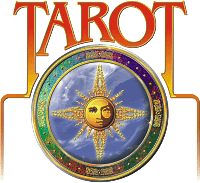 TIMOTHY JACOB DAVISON
13TH SEPTEMBER 2012


I have a family request to look at Tarot for Timothy. Another really cute little boy who has sadly gone missing many years ago never to be seen again. Tarot may be able to give glimpses into the situation and might even produce a few clues but please always go and read factual sources of information and read all the notes on the blogger so that you understand how Tarot works.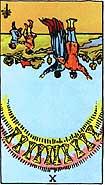 My first card is pulling out the problems in the family. I note that a divorce has been mentioned and this card does seem to suggest that family life is strained and very difficult. Cups cards are often very emotional cards being water cards but can often describe actual water elements to look out for as well as point to a West direction. This card has a number 10 which can reduce to 1 and they may be numbers of use or interest where roads routes or timing are involved.

I dont want to paint a bad picture as I do not write Tarot 'judging' my part is to simply write what I see and I am completely neutral on that and aware that Tarot is not always 100 per cent accurate with details,however, this is suggesting family fights and a sense of betrayal . Drinking may come up here and drugs but that is just a possibility with these cards and does not necessarily mean it is the case here however I have to just put what significations there are.

There is a woman/female here who is insensitive or who may drink too much or who just doesnt want to listen anymore. Im not getting a lot of emotion from her and I see a man who feels the same way. Im not sure about the committment level to either a relationship or to the child either way that is what I feel, there is just such a lot of disharmony and a feeling of fights and arguments.

I see either someone who is a 'friend' or who is thought of as a friend or friendly disposition but in fact they are anything but that. Was there a new relationship for someone because if so perhaps that person is not as truthful as first thought. It is not really telling me on these cards that they can be trusted as they are likely to seem ok but in fact they are pretty much scheming and are not likely to stick around for long. I generally would have thought of this person as a male around 35 but perhaps under. There is some indication of a third party here and that is why I mention it. I can see food and drink in these cards.

A possible motorbike might be seen here.

I am getting a field or place with a stream that is not far away from a cottage, house or family home. Im seeing a container of some kind. I am also seeing water and wonder if this boy was in contact with water? it is North West coming up here. I can see someone who is fleshy and plump they tend to stoop or slouch and do not have a lot of vitality the face is large and full, complexion pale and often skin disorders present and water retention. I am sensing drugs? or drink.

Descriptions of places or names might link to fishponds, rivers, springs, watermills, water pumps, wells, marshy or watery ground, moats, springs, the ocean and anywhere in or around the house with water. There is a sense of seclusion or retreat. Often we get church yards or peaceful places 'abodes of angels' in this card. Someone crouching down or maybe I see the child in a crouching position.

There is a sweet smell or odour.
This section of cards can give us a white Bridge, lakes, a Bell name or it can show us an M or W.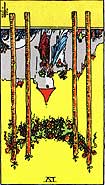 Difficult to decide if this card is a hotel or home it could be either, but Timothy could be either under it or around it. I still see some kind of white bridge here? water around maybe a river not far away? perhaps near water but inland? Number 4 comes up here which could be route or distance or may have a link to timing which if that were the case may suggest something about a four week period? Im seeing a shaky relationship status here and also problems with a male. I am linking this little boy to home ground or where would be considered home?

Generally South is given but East also comes up here, again might be names of places rather than directions but consider both. Im seeing burns and scars? - Heat fire or places that would illuminate that in the name of them possibly, sandy and hilly ground, newly built land or where construction work is taking place. Land where sheep / small cattle may be or places small animals are kept. Kennels etc? Places where not many people go and where criminals might hide or find refuge.

There could be links to constuction materials and buildings, the ceiling, attic, and all bricks and mortar or coverings inside a house. Brick foundaries, chimneys or hot elements, and the colour Red? Also links to smiths, shops, furnaces, places where bricks or charcoal is burnt, chimneys, forges. Sometimes concrete/tarmac, dusty roads, airports and walls/fences can come up in the vicinity or distance.

If there is a person to be described they would be well tanned might have red in the hair or skin. Lean, long neck not particularly tall, but very strong and sporty and possibly have thinning of hair or even baldness, possible hazel eyes. Im seeing a furious and angry/violent type of character.




Usually I would say yes that this child can be found but this card seems to drag on and on. It seems that a different approach has to be considered in order to find him. I really know nothing about the background of this child or the history of the case but it just seems to me that there is some kind of problem here. Im not seeing a manifestation of this child at the current time. I do have a 12 card here or it could be 21 and that could be a route number while the card indicates North.

Im feeling he is hidden and concealed. I think that a reward might help if one was put in place and much more marketing and promotion is done to aid his search because I just feel that a lot of years have gone past with no sign of Timothy and due to the time he went missing wonder if DNA and Fingerprints were in use.

I dont particularly think the 80's were that long ago but to some they think of it as an ancient civilisation but really there must be something that has been overlooked somewhere along the line. Perhaps places that have been searched need searching again. I think its important to get searches and people interested enough to put Timothy out there. I really do not know if there has been much publishing of his case but more details need to be forwarded and posted up on the internet and flyers and posters need to go up. I also have something about dogs and a property and possible school/college names and just want to mention this though not sure how this figures.

I think its important for co operation also as I see a person here who I may have already described who could be useful but I not seeing him coming forward, I feel there is a kind of cowardice in doing so? I keep seeing a building and wonder if Timothy is linked to it but it may be untenanted? or perhaps a business premises. The colour White might come up and again seeing small animals?


There is someone who knows where Timothy is but refused to say where he has gone. South West does come up here places that are low down and near to the floor. Agriculture is most prominent in this card, storage places, dairies, brewries, cornfields hayricks, greenhouses, barley wheat peas cheese and butter also come up and though that sounds strange they can be describing a place. Also anything to do with study or accountants pens books etc,

I think about Offices /shops here for some reason or schools so names or places like that could come up. Also drug stores. Storage rooms, places that might link to sewing or sewing things, tools places where you might repair things like outhouses, barns or annexes or sheds. Still seeing links to pets vets etc, small animals.

Were there any witnesses that actually saw Timothy in the car the day he disappeared?

Also sensing the word 'orphan'?

I hope something might help. Very often tarot has described places quite well but it does not always click into place until the case is resolved but maybe something might trigger a thought.

I will have a look at the map and see if I can link something in and if I can I will come back and post it. This is a very brief Tarot for Timothy. He is really such a lovely little boy and today would be an adult and to be lost for so many years is really very sad. I do not like to talk about whether a person will be found alive or not and even more especially in the case of a child. I hope this boy is not forgotten as he deserves to be found and hopefully eventually he will be.

The best way to understand the tarot is to read everything and combine it together as some parts can be repeating themselves.

Meanwhile I will look at a map and see if I can raise a Stichomancy report which I will post below at the earliest opportunity.

Empathy.



UPDATED 14TH SEPTEMBER 2012
STICHOMANCY - 3000 YEAR OLD DIVINATION METHODS.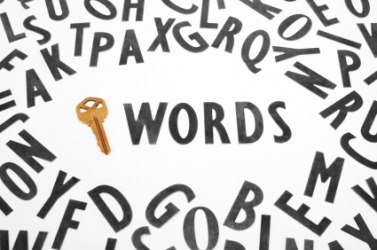 CLICK TO READ MY POST ABOUT STICHOMANCY
Stichomancy offers this extract in respect of Timothy's disappearance.
The Man in Lower Ten by Mary Roberts Rinehart:
community of mind and interest so strong, that between that first meeting and the next the bond may grow into something stronger. This is especially true, I fancy, of people with temperament, the modern substitute for imagination. It is a nice question whether lovers begin to love when they are together, or when they are apart.
Not that I followed any such line of reasoning at the time. I would not even admit my folly to myself. But during the restless hours of that first night after the accident, when my back ached with lying on it, and any other position was torture, I found my thoughts constantly going back to Alison West. I dropped into a doze, to dream of touching her fingers again to comfort her, and awoke to
Stichomancy offers this extract in respect of finding Timothy
Tristram Shandy by Laurence Sterne:
treacherous to itself above all things;--thou hast wilfully set open the wide gate of deceit before the face of this unwary traveller, too apt, God knows, to go astray of himself, and confidently speak peace to himself, when there is no peace.
'Of this the common instances which I have drawn out of life, are too notorious to require much evidence. If any man doubts the reality of them, or thinks it impossible for a man to be such a bubble to himself,--I must refer him a moment to his own reflections, and will then venture to trust my appeal with his own heart.
'Let him consider in how different a degree of detestation, numbers of wicked actions stand there, tho' equally bad and vicious in their own
UPDATED 16TH SEPTEMBER WITH MAP CONSIDERATIONS/POSSIBILITIES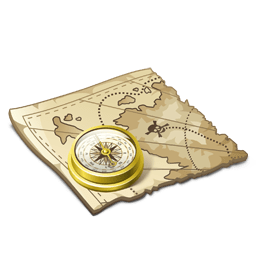 Dee has compiled a map which OUTLINES all the areas that Tarot may be touching on or may be describing. Please bear in mind that this is not guaranteed and Tarot can mean somewhere else entirely.


CLICK LINK FOR TAROT MAP
(Hit the Grey word that says MAPS)
Show on Maps
UPDATED 10TH JULY 2012
Reading a new comment today brought my attention back to this particular case. Due to 'time' being a factor for writing Tarot I generally only write a brief overview and if time is allowed can come back to look at the fine detail if I feel anything is missed.
One thing I do see is with my reversed four of wands and with the 12 number on the Knight of Pentacles, we also need to take into consideration THE NUMBER 3.
Its a small thing but it might mean something.
Empathy.
UPDATED NEWS 14TH JULY 2013
Herald & Review
-
12 Jul 2013
DECATUR — Nearly 28 years after a Decatur boy disappeared, ... to the 1985 missing person investigation of Timothy Jacob "T.J." Davison, ...