NO PICTURE AVAILABLE.
news.google.com/newspapers?nid=1951&dat...id...sjid...
The search for a 2-year-old Tacoma boy missing in rugged mountain country for ... of heavy woods in the Lake Wenatchee area looking for Jimmy Duffy, the son ...
Please note that tarot will pick up

TRENDS /VIBRATIONS

of

PAST PRESENT AND FUTURE

- it will pick up anything that is 'out there' true news or false news - either way it can throw light on what is 'in the air' - please bear this in mind when you are reading the insights.

It is very important that 'readers' of the blog understand this, therefore one has to be very discerning when reading. Media news can put out stories that are not factual or are pre -mediated but Tarot can pick that up. It does,nt mean that tarot is wrong, it shows tarot can see what might be suggested. However when writing the tarot it may be taken as fact.

Tarot does not have all the answers or claim to solve issues. All it can do is show what it feels may be of USE or point out possibilities.

Please always read the following

ABOUT TAROT ON THIS SITE

which is a useful article in respect of all the Tarot printed for Missing people/children.

TAROT
CANNOT
BE CONSIDERED AS

100 PER CENT ACCURATE BY LAW.


JIMMY DUFFY
21 SEPTEMBER 2012

Jimmy has been missing since 19th October 1973. I have no picture and just a scant newspaper advert to confirm his disappearance however, I have been asked if I would look at Tarot for Jimmy.

As there is no picture for him I have to leave a missing logo and try to get the best I can from Tarot.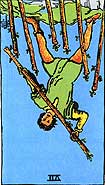 Assuming Tarot has tuned in correctly all I seem to be getting here is a situation where Jimmy may not have been able to stand up for himself. Wands are full of perplexities such as quarrels and bad atmospheres and fights when reversed. In this card it looks as though he might have been attacked or 'got at' but at the same time note that this person is trying to defend themselves on a hill. Whether that is an actual Hill or the word Hill comes in I cannot be sure. However, it can also show a possibility of being thrown down or over a hill as a possibility. I have no idea what the terrain is like where Jimmy went missing so I cannot say what is around that area.

I also see a male here too who might be short tempered and abusive. The number on this card is a 7 and the direction suggested either actual or in place name might be South. A description of a person here might be someone with a round head and prominent eyes. Strong body, larger and taller than average, broad shoulders. Fair or sandy hair, or a possible bit of red, maybe with a natural curl, thick and quick to grow but I feel that this person might be thinned hair or bald. Red in the skin colour might show anger or sunburn/tan. The North East also comes up and I do not know the end points or starting points only that its best to put ideas on a map. The directions could be wind direction or in road name/areas.

As for description of vicinity or connecting factors I seem to have places with royal types of names, lavish buildings, public halls parks, palaces, castles and forts. Places hard to get to, deserts ,forests and areas for wild animals and the idea of heat and fire seems to come in here.

In the wands cards, walls and fences and often airports can be seen in the distance.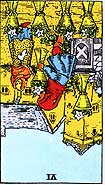 Im wondering if Im getting a connection to the border because this card is West but I have the North East here too. However, this card does have a lot of water in it but also is telling me about somewhere in the past connected to two children and not one. Though it is a 6 it can also be a 9 when reversed and if connected to a 9 shows us 'camping' in the Hermit card and this boy disappeared from a camper. Did any other children come up at the same time or go missing or does this boy have a brother or sister? I do seem to be getting a 'hill'. An M or W may appear here in this place of Vicinity but
Wenatchee begins with W and definitely comes up in this section of cards.

The person I described in the first card comes up also in this card too. I see the travel to a lake so I do feel that Tarot gives me the right path to go by. In this card there might be connections to the word Bell or ' 3 bells' and also a reference of 5 Streams of water and a white bridge with a little building nearby. The direction is West but can also give indications of links to the North East.

This card would show someone in a hostile environment with fear and threat attached also very restricted and confined spaces. Whether that is talking about this boy left in a camper van or not I cant be sure as to a child that might be a confined and restrictive space. However, what I am given might not make sense to a camper because this card can show us being 'under' such as in a basement of a ruined building or a cellar or being close to the floor. Somewhere damp with black mud, water elements snow or ice can come up . It is very possible that Tarot is only describing areas around the place the boy disappeared.

It does give us a 6 and or a 9 which may be route numbers. When I get a six I think of there being no choices here and also I have the word Garden come up quite strongly, little children and a possible fork in the road.

This link to the six can sometimes give 'family interference' or it can show a stalker reference and the colour White and roses. This card can seem to tell us about a cancelled trip so whether that means the trip was off because this boy was taken and applies directly to him or whether it has some other innuendo I cannot be sure.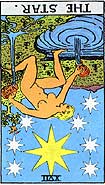 When I ask when Jimmy might be found this card is a little bit of a lack of hope card. It tends to show failing health too. If someone took Jimmy it might mean that when their health collapses thats when he might be found or it just might be telling us that there is not a lot of hope at present for finding him leaving the situation a little bit open right now but this card does have a number 17 on it and again you can see that it has water elements there.

This card is a North card but I think there may be indications towards the North West once again.

Descriptions in this card may actually still relate to where this boy might be or it might be talking about the searches but the information that I have are descriptions of vicinity that are actual or attempting to name places either way and from this I am getting deep wells, quarries, mines and land that has recently been dug. I did see the world Hill and here we have places that are high off the ground or above the general eye line giving us hills, or land that is uneven or with an eccentric skyline. We also have airports or aviation but if there are any buildings there might be links in the find card to the roof, attic rooms, eaves, or places towards the upper part of the house or a specific room. Water, water supplies, fountains springs, vineyards any place with water even in a house, taps showers etc or where there are power supplies can come up. This could even be containers that have liquid or water in them.

The 17 could reduce down to an 8 figure. If we have an 8 figure and link that through to the strength card we may pick up the animal factor in the first card. The first card normally gives us agricultural elements. I could easily name a few places which might be of interest but they might figure for other reasons or just be part of the vicinity around where the child went missing.

Castlegar, Bellingham, Bellevue, Snoqualmie, Moses Lake, Sun State park, Monroe Sammish Hill could easily be picked up in these cards as could Potholes Resovoir and anywhere along the 90 or the 17 route. THEN AGAIN it might just be that Tarot is giving surrounding areas and that is what we need to watch out for.

Next to the Tower card this seems to imply that the child could be found 'by accident' or by sheer chance or luck its just hard to know when. Obviously I need more time to dig deep on some of the Tarot and time is generally never on my side with many pending cases but all I can say is that if I can think of anything else I will post it and that this is a very brief overview for the time being.

Location is extremely difficult to name with Tarot but maybe Dee might be able to place Tarots information on a map so please check back to see if this is posted over the next while.

Empathy.
UPDATED 3RD JULY 2013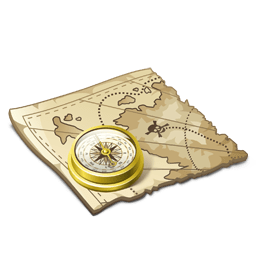 Dee has compiled a map following Tarot instructions/directions which merely outlines POSSIBILITIES of all the areas that Tarot may be touching on or may be describing. Please bear in mind that this is not guaranteed and Tarot can mean somewhere else entirely.

CLICK LINK FOR TAROT MAP