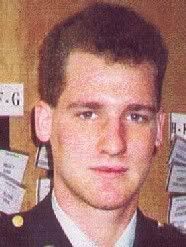 Jason Knapp, a 1996 graduate of Central York High School, was attending Clemson University when he disappeared April 12, 1998. Authorities searched the mountains of Table Rock State Park, where his car was found, but they couldn't find any clues.

IF YOU HAVE ANY INFORMATION PLEASE CONTACT :
CLEMSON CITY POLICE DEPARTMENT : 864 / 624-2000
CLEMSON UNIVERSITY POLICE DEPARTMENT : 864/656-2222


Please note that tarot will pick up

TRENDS /VIBRATIONS

of

PAST PRESENT AND FUTURE

- it will pick up anything that is 'out there' true news or false news - either way it can throw light on what is 'in the air' - please bear this in mind when you are reading the insights.

It is very important that 'readers' of the blog understand this, therefore one has to be very discerning when reading. Media news can put out stories that are not factual or are pre -mediated but Tarot can pick that up. It does,nt mean that tarot is wrong, it shows tarot can see what might be suggested. However when writing the tarot it may be taken as fact.

Tarot does not have all the answers or claim to solve issues. All it can do is show what it feels may be of USE or point out possibilities.

Please always read the following

ABOUT TAROT ON THIS SITE

which is a useful article in respect of all the Tarot printed for Missing people/children.

TAROT CANNOT BE CONSIDERED AS

100 PER CENT ACCURATE BY LAW.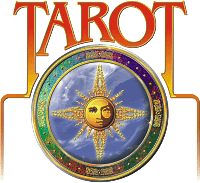 JASON KNAPP
11TH SEPTEMBER 2012


Here are very brief details above for Jason who has been missing 14 years now. I am writing Tarot via a request here on the blogger on the premise that Jason is still missing. Tarot will be a brief overview due to the large amount of requests but hopefully something might show up that is useful. Please read all the notes on the blogger regarding Tarot so that you are aware of what it can and cannot do.

Meanwhile, looking at Jason's picture, I see a fresh faced young man looking back at me. It is always so sad when young people go missing the way that they do. I hope Tarot can throw light on something. Tarot is past present and future please don't forget that and I cannot be sure which event/circumstance is in which era.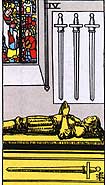 It seems to me that perhaps Jason had an argument with somebody or if he had a relationship split up with someone. There are three people that come into the picture here. Swords are cutting cards so weapons can come up here and so can heart matters such as broken relationships.

This card puts some kind of church? in the picture or suggests going off to get some space to think things through like a 'time out'. At the same time this is a water rocks stone card as well as concrete and therefore could very well give us the Table Rock State Park where his car was found.
BUT nothing is ever straight forward with the swords cards and some kind of trickery or deception can come up so some things are not what they appear. Firstly I am seeing someone who could be blind or blindfolded and somewhere near a water name - secondly this card is depicting East. This card can actually show that someone is either stuck, tied up, or being possibly somehow being 'withheld'.

Abduction and kidnap can also show up in the swords cards. Return of property on the 7 could very well be the car so that ties that up but I'm feeling that there is either some kind of head back or spine problem here or some form of depression. I don't know if that is Jason but I give what the cards suggest. I am sensing distress or stress and a need for physical healing. I am sensing abandonment or being solitary. Guns and weapons can show up on the swords cards.

West comes up here either in direction or name and possible descriptions of landscape may be places high off the ground mountains hillsides, windmills or wind'power links. Places where you would hunt or hawk. Air force bases airports and high communication towers also can show up. Sandy gravel ground, saw pits , wood pits or where its cut and stored, ie sawmills, barns,,outhouses or places not next to a dwelling.

If there are any connections in buildings, ventilation ducks, upper rooms and I'm thinking Bedroom or anything above or any places linked to chambers, wardrobes etc. Tarot is trying to describe names!

There is a music element, words such as Black, Jewel and silver and possibly a female here. Gardens, fountains, wedding venues? , lodgings, beds, hangings,dancing schools or music links, wardrobes may come up. Some jealousy problems can be seen. Not sure if this describes Jason or someone else, male or female - or both but descriptions are tall and slender ,round face, possible pimples, or dimples, fair hair which could grown long might have been cut short .

Jason might have been 'shut in or locked in' someplace. Im seeing some 'foundations'. Maybe this is just how he felt and not an actual occurrence but I write it as a possibility. He may have been involved in complicated situations. There is a number 4 here which always leads me to the Emperor and a vehicle so I do think that is already 'solved' on that level as it was found. However, I am seeing two people giving advice or being told that two people may hold the key. Keys or letter K do come up here as do maps? - there is a link to school or school organisations a mentor or teacher? -

I note that there is a possible link to a decision that had to be made over love and duty. Or perhaps there is a female in the middle of all this? either way, its wise to think of the descriptions here that might be pointing out places. The colour white may come up.
Looking at the next card to try to figure out something in the way of location which is generally quite elusive I receive the following card.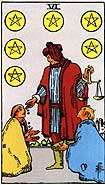 This card will link to the previous card in descriptions. First is there a gift or grant or insurance payout? some kind of financial situation is being mentioned here. This could be past present or future. Im being given 'a key'? or quay. This card gives us a 6 which could be route or distance but also it appears to show us a North direction but also South East.

There is a person description which brings to us someone who might be short, broad forehead, large head, eyes lips mouth prominent, dark hair and/or complexion but the hair is rugged and possibly more black and ugly hands. Throat and neck problems are signified and due to the rurality of this card, valleys parks the word gold and gates could come up but so can stables/cattles, farm land and pasture that is not connected to groups of houses. Single storey buildings, like cottages, bungalows or barns and also cellars and rooms that are low down if in a building. Im getting a direct connection to the information from the first card to combine with this here.

When I see this card I think of someone who is juggling finances and all sorts of problems. I also see a yellow apron sign? and a G name and a Bank. Bank could be a name rather then an actual bank. However finances also do come up on this card. A church or some kind of place like a YMCA or lodgings comes up I dont know what to call it, lodgings probably but Im feeling that we might not have any money? I feel as though there is a possible link to the word Bell here and someone who might be 'unemployed'. See the word 'mission'?

I get all the college links within this card as schools and school names can come up here but so can rented property or rooms but a sense of being alone at some point. The word Diamond might come up. Did someone have trouble paying bills ? Holding someone to ransom? or perhaps some kind of financial problem that I am not hitting on. I can see a new job promotion here and going steadily towards that but I also see a female and a 'bird' name or hood?
Some water can come up in these cards but they are connected within the words that have been given.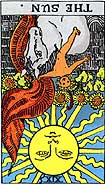 With the sun reversed it shows me that family or some relationships are separated. However it also gives me some indication of a number which is 19 or 10. Sometimes the sun refers to one year but of course that would not be the case here. When I look at this card I see a wall, or being in a garden or linked to something with those names. Sometimes I feel this card can give us a basement also. Flowers can be seen in this card and stone like tombs?

I seem to see disappointment at work and home on this card . Like someone rained on someones parade. There is a clouded aspect when trying to find Jason. Im also sensing illness. February may come up in this card but Im not sure what year or what it is referring to but again Im getting some of the elements here that I felt were in the first card. I am seeing a low wall? colour grey.

Also have the colour red whether a banner or sign? I think of East to West here in this card. Also seeing a ruby or ruby. I see a swastika and I also am sensing that wrong advice has been given in finding Jason in previous attempts? The sun is a yes card when it comes to searching and finding however when it is reversed we get a seriously big ...BUT..and for some reason it could be a negative thing. There may be dental, bone or some kind of oral link. The colour yellow coming up.

At the moment perhaps the timing is not right to find Jason but I think to find him is to connect the past and past events as that is obviously where the answers lie . There may have been a stalker in the mix or some kind of interference that has brought about this entire situation. The North East may come up. A sense of burning or burns or something hot sunburn or names linked to the sun? but I can see lavish kind of buildings, monuments, public halls parks, auditoriums places that have a royal name such as King or Prince etc, forts, deserts, forests where wild animals are could come up. Heat like chimneys, fires etc. These could be tarot attempts are naming places.

Pawn shops may have figured in the second card and I feel I should mention this. Selling things to make money. Not sure who that refers to.

Was there a ransom? or some large amount of money?
Person here being described as a man large and a yellow or jaundice type of complexion, a round, large forehead: goggle-eyes or eyes that are sharp or piercing, yellowish hair, goes bald quick or thinning, might have a beard ruddy complexion, fleshy comes across as well intentioned but unfortunately there is a negative side and the person can appear to be arrogant and proud, boastful about his background, domineering wastes money hangs on to other peoples charity and puts on an air that people should behold him.

The sun card rules the Heart and this is reversed. Is someones heart just not in it? or perhaps Heart has come up for another reason.

I have the number 19 perhaps it might suggest 19 years? or it could be a route. It can also be broken down to give us the number 10 and number 1. I will look at a map. Hopefully I might be able to get one posted here but you may need to check back. There is a feeling of something clandestine in these cards. so three people do come to mind somehow but its best to read it all together and see if it makes any sense. I will look at that map and see if anything stands out to me.

I cant promise or make any suggestion about health as this is not what I like to do but there may be some issue with it.

If there is anything else I can think of I will come back and post, meanwhile this is just a very brief outline and I leave it here as food for thought.

Empathy.


STICHOMANCY - 3000 YEAR OLD DIVINATION METHODS.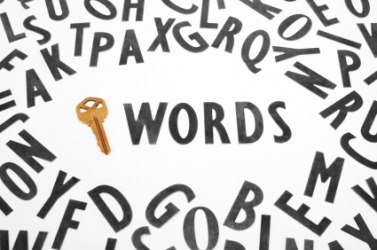 CLICK TO READ MY POST ABOUT STICHOMANCY


Stichomancy offers this extract with respect to Jason's disappearance.

The Recruit by Honore de Balzac:
street. She smiled at Brigitte's husband, who was standing sentinel at the door, and whose eyes seemed stupefied by the intensity of his attention to the murmurs of the street and night.
Madame de Dey re-entered her salon, affecting gaiety, and began to play loto with the young people; but after a while she complained of feeling ill, and returned to her chimney-corner.
Such was the situation of affairs, and of people's minds in the house of Madame de Dey, while along the road, between Paris and Cherbourg, a young man in a brown jacket, called a "carmagnole," worn de rigueur at that period, was making his way to Carentan. When drafts for the army were first instituted, there was little or no discipline. The

Stichomancy offers this extract with reference to where Jason might be found.

Historical Lecturers and Essays by Charles Kingsley:
lord it over him, body or soul. St. Olaf, indeed, forced Christianity on the Norse at the sword's point, often by horrid cruelties, and perished in the attempt. But who forced it on the Norsemen of Scotland, England, Ireland, Neustria, Russia, and all the Eastern Baltic? It was absorbed and in most cases, I believe, gradually and willingly, as a gospel and good news to hearts worn out with the storm of their own passions. And whence came their Christianity? Much of it, as in the case of the Danes, and still more of the French Normans, came direct from Rome, the city which, let them defy its influence as they would, was still the fount of all theology, as well as of all civilisation. But I must believe
UPDATED 18TH SEPTEMBER 2012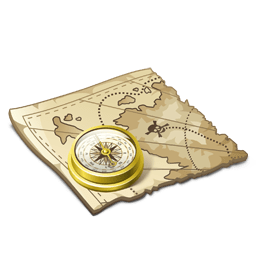 Dee has compiled a map which OUTLINES all the areas that Tarot may be touching on or may be describing. Please bear in mind that this is not guaranteed and Tarot can mean somewhere else entirely.


CLICK LINK FOR TAROT MAP
(Hit the Grey word that says MAPS)
Show on Maps