Celebrities join neighbours in supporting the search for missing 12-year-old Tia Sharp, whose father says he is "heartbroken".
The family of a missing 12-year-old girl are at their "wits' end" as police grow increasingly concerned for her welfare.
Tia Sharp was last seen leaving her grandmother's home in New Addington, southeast London, at around midday on Friday.
She told relatives she was going to the Whitgift Centre in Croydon town centre - and police are now scouring CCTV in the area for clues to her whereabouts.
Her father David Niles said the family reported her missing at around 6pm on Friday.
He told the Croydon Advertiser: "Our family is heartbroken. We are at our wits' end."
Mr Niles made an appeal for the search to continue, asking locals: "Please keep on searching for my little girl."
UPDATED NEWS: 8th AUGUST 2012
Confusion has broken out over whether missing schoolgirl Tia, inset, left her gr
...
NOTE FROM EMPATHY:

I wrote a very short statement on Tia on 6th August which is placed in my Tarot Library. I do not write cases unless I am asked but I do have a few outlines. As Tia is only 12 and the Tarot has not been requested I cannot publish it at the current time.

Empathy.
Please note that tarot will pick up
TRENDS /VIBRATIONS
of
PAST PRESENT AND FUTURE
- it will pick up anything that is 'out there' true news or false news - either way it can throw light on what is 'in the air' - please bear this in mind when you are reading the insights.

It is very important that 'readers' of the blog understand this, therefore one has to be very discerning when reading. Media news can put out stories that are not factual or are pre -mediated but Tarot can pick that up. It does,nt mean that tarot is wrong, it shows tarot can see what might be suggested. However when writing the tarot it may be taken as fact.

Tarot does not have all the answers or claim to solve issues. All it can do is show what it feels may be of USE or point out possibilities.

Please always read the following
ABOUT TAROT ON THIS SITE

which is a useful article in respect of all the Tarot printed for Missing people/children.

TAROT CANNOT BE CONSIDERED AS
100 PER CENT ACCURATE BY LAW.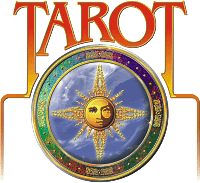 TIA SHARP.
TAROT OUTLINE 6TH AUGUST 2012 AND
FULL TAROT ON REQUEST 8TH AUGUST 2012 RESPECTIVELY.
This below is my preliminary look at the case undercover. It was not printed as it was not requested. It has since been requested and Tarot has been printed in full below this brief of 6th August. Please do not look to POINT FINGERS Tarot may be picking out close associations linking to the press. The main concept is to find Tia.

Below - the short statement from my Tarot Library as mentioned above:


TIA SHARP
« Thread Started on Aug 6, 2012, 2:44pm »

---



Tia Sharp

I have not been asked to look at Tarot for Tia Sharp but I have looked at a map wondering about her location with so many people worried about her. I was looking at Featherbed Lane, and the two Camping sites which are Frylands and Bears wood.

I also see airports and Railways and a HILL in my Tarot and some link to water and I do see a Water works company. I am feeling South West is the strongest direction but East has come up.
I did think about Gravel Hill too and Crossways.

I also have church links I wondered about the fact that there is a chapel linked to the Bears Wood camping site.

This girl will be found in my estimation

. I have not printed any Tarot due to not being asked but I have placed these few thoughts out of sight but will print them later. I do not submit readings unless asked see my Questions and Answers but I did feel a pull to look privately at Tia's situation and felt I needed to write something down.

She will be found.





There could be an unsavoury character involved in all this I do have to say that and possibly a male.

I also think there are a lot of problems that have not come up and that its possible that there is

something connected to the grandmother

.

I was wondering about her boyfriend

but it is not something I can write openly due to pointing fingers.

There seems to be

something sexual

in the cards.

I am thinking on the one hand that this girl is secure but the 9 of swords is not the greatest card nor the reversed Tower to suggest the best of health therefore I will not comment on that.



A reversed tower can suggest someone is telling a lot of lies and also there are some kind of links to

captivity and imprisonment.


Some unhealthy relationships/connections are being catapaulted forward here and I think it has to be born in mind.


My cards show me quite a few other things but I will leave the cards

Tower reversed/9 swords/knight pentacles.

Empathy.

Tarot has now been requested for Tia. There is a brief statement above and below using the same cards the details/findings are printed in full in respect of them.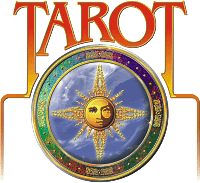 Re: TIA SHARP
« Reply #1 Today 8th August 2012 at 1:40pm »


The first thing that I want to say about this situation regarding Tia is that I did not publish my thoughts of 6th of August as I was not asked or requested but I did note this girl in the news. Often I do put a note to one side on my Forum Library and I have printed it up here you can read it in the TAROT BRIEF above this fuller reading
Note it was dated 6th August in the afternoon.

Now in that reading

I do mention the Grandmother and I make a note towards the Boyfriend.

In no circumstances is this pointing fingers, it is just that

I saw these two people come up strongly and Tarot always records the SITUATION.

As we know Tia was staying with her Grandmother and her boyfriend and Tarot always presents past present and future trends.Maybe there is a connection to them that might show up?

However, if there is another reason why Tarot has done that it will make itself known. For example we have a news report of 8th August which now gives further news regarding the Grandmothers Boyfriend please see the news report.

Tarot shows concern but Tarot is not considered 100 per cent accurate and may bring up NEWS REPORTS or MEDIA reports in advance which it appears to have done.
Now to get back to the full reading and what I feel I am being given. First of all we have the Tower card and note that this card is distinctly reversed. I have added here that a TUESDAY seems to be significant though I am not sure why.




Now this card can bring up lies and deceptions and hoping that people are going to 'be there for you' and finding out that they are not. Tarot might be describing Tias thoughts/feelings or just the general overview but I am just going to write what I have and how it all plays out will have to validate itself as time goes along.
Clearly taking into account today's reports
Police have not found evidence that Tia has left the house to go to the Whitgift shop. I too would have a problem with that and seem to think that the word 'lies' might mean that she did not do that.


So lets just take this tower apart first of all and bear in mind that I cannot give precise detail only what is given. The tower is number 16 and I do have some

sexuality matters that came up.

Tia is under 16 and along with the swords she is underage yet we do see that the 15 card the devil is showing

that someone wants to escape some unhealthy associations and particularly with the devil card we get drink drugs and sex and show two people bonded in that manner.

This could apply to anyone involved or connected. Our star card seems to show there

is no hope in escaping certain situations

because it would also come out as a reversed issue.

Back to the Tower, it seems that there is a breakdown of relationships in some form or other. To me it seems that major lesson involves someone else, someone most likely close. Misery, stress and adversity can come up with this card. Someone may have lost a job or had a financial setback creating changes that nobody wanted to make. Definitely seems the writing is on the wall about some situation and solutions have to be got to end or get our of a tricky patch in life?

Not sure who this refers to though whether Tia or someone close or around her. Maybe someone is blamed for something they have not done?

This card can also talk about big chances, divorces, breakups or something that was 2 years in the making and somehow seems to hover over the situation. It is also a card that

can speak of accidents

or something that was a long time coming because with this card the writing is on the wall so something appeared to be inevitable? Im just seeing
a situation that brings forward shock or some kind of amazement.
I also have something 'electric' here.

I do seem to see some kind of manipulation by 'others' in this card maybe its to make life better for them? but there is insecurity here and deception seems to come up quite strongly possibly even some false accusations.
Number 16 or 19 can come up here also Number 7 and number 10 or 1 and the colour RED.

The connecting factors I have is EAST as East is connected to this card. Words or places that can connect are described as the following - Sandy and
hilly ground
, newly built land or where construction work is taking place. Land where sheep and small cattle feed or stables for small animals. Unfrequented places where
criminals might find refuge.
In houses - the ceiling, plastering or covering of the house. Brick
foundaries, places near fire or sources of heat.




Looking at the next card that I took a 'brief' from in my first short statement, we have the 9 of swords.

The 9 of swords is an indication of EAST once again. However there are other connections to this card. First of all the number 9 is a completion and this is a 'bedroom scene'. This is the card that direction links to 'grandmothers' as something may have been 'overheard' or
it may point out a bedroom for whatever purpose.
From this I thought of FeatherBED Lane as this is a Location card.

It is not always correct but we have to go with what we get as there could be connections or it might just be that it
is showing us places nearby or places that connect in their own way as being in the vicinity.
In the vicinity with this card we are being shown 'water rocks and stone' as it sits next to a riverbank card.

However it also picks up neurological problems like bad back, head injury or some fall or incident. This card also shows about someone who is worrying about someone elses problems here and feel they cant do anything about it. This is not a great card and it does seem to be linked in this section of cards to church or priest or something like that. This can be a cruel card because lying and slander do come up here.

The description of person is Tall straight body, inclining to thinness, long arms, dark hair, good eyesight, ( 'a good piercing

hazel

eye'), quick reflexes and mental alertness.

We are also given WEST here.

Hills and mountains, high places, barns and storehouses for corn and grain. Libraries and studies, the walls of houses, the hall, playrooms, chests, drawers, anything to do with money or names of money such as a BANK OR PURSE can come up here.
Places high off the ground
,
high up
or near sources of light, such as windows
or rooms
that are notably light, bright and 'airy'. This could be very symbolic of explanation but I put it down so that a keener observer might be able to understand. Note that Hill has come up here twice now.

The 9 of swords can also bring up nearby railways, golf courses, airports. They may all be in the vicinity.
The cards are past present and future so we must be careful how we read all this as its difficult to know the starting and ending point. Number 9 may be significant. Someone here has psychological problems, deals with guilt or has a depressive personality or disorder. Something occurred at night.
Again we have to remember the bedroom feature
in our card
.
I have wondered if this is to do with location at some point and I have the colour

YELLOW

strong in this card. So perhaps something yellow to be located? OR for some other reason.

We must bear in mind that all the swords cards have an initiated PLAN of events - there are drugs/drink shown on the Ace through its vegetation but it is a masculine card then we have a quarrel where one person gets the better of another and there

are three people being shown here

. This then takes us to a church or chapel perhaps name or actual and I am then seeing two people who do something to get the better of somebody else. Water does come up here but Im not sure in what way whether its just emotional or not. Concrete water rocks and stone can come up with the swords cards.

There is something wrong with a relationship here and 'running away' seems to come up but whether it meant Tia ran away or not I cannot be sure because it can also speak of
great deceptions and bondage/captivity.


Lastly I have the Knight of Pentacles which is a very rural card and
talks about having security so I do think that Tia WILL be found as it shows us that in this card
.

We have number 12 here

or a one and two making 3.


From this card I would pick out Crossways and areas like Gravel Road from the previous card and I would also look at Woods here. Now because we have Wood in these cards
I notice that we have the Hermit attached
which often gives Hills and Camping/scouting grounds and hence I did wonder about Bears wood and Frylands Wood because of the heat elements in our first card. I cannot be specific about location and it is very difficult to name places but I give THOUGHTS about that and that is all as one must NOT mislead investigations and I certainly would not set out to do that.

On the Knight we have to take into account work matters also,
and not being too far from an 'ancestral home'
The word Manor can appear in neighbouring cards, so can
schools, school names
and vets, EVEN offices and Farmland can come up here so I put them all up as well as they could all be part of Vicinity. With the word Red earlier, perhaps connections to Redhill might come up. Primarily this card is thought to be North - but have the word GREEN attached as Green comes up with this card as a colour. It also talks about hiking walking and cycling but seems to show that there are fields nearby.

Dogs do come up in this card so it may be talking about the search
in respect of finding Tia which all Knights are an affirmative but we do have 12 attached now whether that means found when she is 12 or just that it has other implications such as
THIS YEAR
because its a 12.

Note also that the Knight of Pentacles
can show being in a building too as it is a place where one has clothes and possessions
or maybe these things are found or looked through and that does seem to be the case at the current time.
There is also a BIRD name to bear in mind
such as Falcon or just the word

BIRD.

Again bear in mind that there is a Bird wood or name of Bird on the map.
I see Tia alone
for some reason but at the same time I also have other descriptions.

West is strong once again so we have to take that into account - whether that is going to be South West or just West for finding her I cannot be sure I am just noting the contents of my cards.

There are financial elements to this card and I note today a reward has gone up but these cards are all produced from the 6th of August. (see first original reading).

The knight can link to a property that is up for rent or it can be a property on its own that is not lived in. All I can say is that everything must be taken into account because guessing places is not a good idea but what is mentioned might be in the areas of interest or in the vicinity.
The last card here can show 'security' this is why I feel Tia will be found even though it appears getting the information together is slow.
It is possible that there is a vehicle to consider at some point.

This is a brief overview of possibilities - NOT FACT - please remember that and in no way points fingers at any person at any time NOR can it be considered that place names are to be taken as Literal. Tarot cannot name places only make suggestions for me to try to understand and that is a GUESS. The Hermit is attached also to a HOLE or a bridge
or a place near the ground where a person can be hidden or concealed and that is 'where Tia is'.

I also want to add the words

Jail

/Pearl/Jewel/
Black.


Linking in the Hermit, its lantern might project the word 'Bright' - there is a Brighton Road though one cannot say if this has been part of a route or is connected in some way.


Empathy.
More News:
NEWS UPDATED 9TH AUGUST 2012
Police are searching bins outside Tia Sharp's grandmother's house as the hunt for the missing schoolgirl continues. Police are searching bins outside Tia Sharp's grandmother's house as the hunt for the missing schoolgirl continues.
NEWS UPDATED 10TH AUGUST 2012
Stuart Hazell, who was interviewed by police on Thursday as a witness, said the schoolgirl had no problems at home. Missing 12-year-old Tia Sharp is "a happy-go-lucky golden angel", her grandmother's partner has said.
Detectives yesterday quizzed Tia Sharp's grandmother after confirming they have consulted the police force that investigated the kidnapping of Shannon Matthews.
NEWS UPDATED 10TH AUGUST 2012
Police investigating the disappearance of 12-year-old Tia Sharp said today they had found a body at her grandmother's house in south London.

UPDATED NEWS 11TH AUGUST 2012

Last night police refused to discuss where in the property the discovery was made even though they used ladders to access the loft. Three searches had already been carried out and detectives are investigating whether the 12-year-old's body was moved between the roof spaces of neighbouring properties.

It is understood that the roof spaces of the row of 1960s properties are only partially separated by dividing brick walls. Senior officers launched a huge manhunt when they realised Hazell was unaccounted for.
LATEST NEWS UPDATE 11TH AUGUST 2012
http://www.dailymail.co.uk/news/article-2186762/Grandmother-arrests-Tia-Sharp-murder-inquiry-day-step-grandad-seen-buying-vodka-hour-manhunt.html#ixzz23Ei0NzKe