Rachel went missing from Colarado on 5th or 6th June 2012. Rachel is 15 years old, 5'4" and 115 lb with red/burgandy hair and blue eyes.
I have little information as to whether she has been found or not but there is a request here on the blogger to look at Tarot for her. If anyone has any information please let me know but I believe she went missing from a treatment center. If this is wrong please correct me.
Please also let me know if Rachel has been found.




Please note that tarot will pick up

TRENDS /VIBRATIONS

of

PAST PRESENT AND FUTURE

- it will pick up anything that is 'out there' true news or false news - either way it can throw light on what is 'in the air' - please bear this in mind when you are reading the insights.

It is very important that 'readers' of the blog understand this, therefore one has to be very discerning when reading. Media news can put out stories that are not factual or are pre -mediated but Tarot can pick that up. It does,nt mean that tarot is wrong, it shows tarot can see what might be suggested. However when writing the tarot it may be taken as fact.

Tarot does not have all the answers or claim to solve issues. All it can do is show what it feels may be of USE or point out possibilities.

Please always read the following

ABOUT TAROT ON THIS SITE

which is a useful article in respect of all the Tarot printed for Missing people/children.

TAROT CANNOT BE CONSIDERED AS

100 PER CENT ACCURATE BY LAW.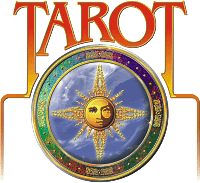 RACHEL WEAVER
1ST AUGUST 2012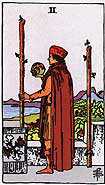 The first card I have for Rachel is the two of wands which may be domination. The ace is showing us a very Masculine personality someone who is establishing influence and that influence might be over her. Therefore it looks as if perhaps Rachel has a very strong male around her. Wands can mean sex or weapons but they are also cards of action therefore it rather makes me feel that either he influenced her in some way to go with him? I am seeing some kind of 'plan of action' here whether that is in his mind or hers I cant be sure but it is someones plan or idea to perhaps go on a 'trip' as a different location may be indicated here. Rachel is only 15 so I dont feel that she works but this person can be a boss of a place or just the boss of her (influential).

This card is south. In this card we can see water because the person is looking out over the sea but it can also be looking forward or having ideas to 'go and do'. The Two of wands might suggest two people initially, Rachel and someone else but someone is setting some plans in motion here. There are sporty type of links here also and possibly (not always) a hotel or building. I am seeing some sadness here though and not sure about this domination factor. Something here for Rachel is disappointing and Im not sure this is a good union. There is a possibility of these cards can leading to quarrels and fights and/or sexual things against our will that must be taken into consideration.

I feel like she was seperated from others by a dominating influence also there was a decision to make. She could have been drawn into something against her will. There is a possibility of a message, phone call or text here but again I cannot be sure how that would fit in. Am seeing a Hill here.

East also comes up here though this card is South. I have mentioned a hill and Sandy and hilly ground, newly built land or where construction work is taking place might come up as can rural land perhaps some links to sheep cattle stables or small animals. Places where criminals can hide out so somewhere unfrequented. Any references to names that might pick up these descriptions whether roads or otherwise. Heat and Fire are seen here, so are bricks and mortar.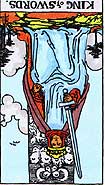 Whenever I see this card I think of mountains rock water and stone or concrete. I also see a possible lawsuit because the person in this card that comes through is a bully and manipulative generally a bad person but it seems to link Rachel to that person. There are not good intentions in this card and the person I see is cruel.

I might be wrong but maybe its just showing a very vengeful sort of character that breaks the law and possibly has broken the law before with others. Can even describe someone who is dark. This card primarily is East and the number 14. The colour yellow appears here. There might be a cowardly act or some kind of hiding from the authority here.

I think there is someone a lot older then her here. A bird name a bush and water either pond or river perhaps in name or actuality. Im also seeing the word 'HOPE' and North West comes up.

Taking into account the first card I am seeing a connection to either actual names of places or descriptions as follows - deep wells, quarries, mines and like the 'construction references' land that has recently been dug. It is possible there is an airport nearby. I have been given 'something about a bedroom' or is it matters to do with
sex?

Roof, attic Eaves of a house or upper rooms can show up here including baths showers places there are water and that can also refer to names of places also like ponds or springs or wells, fountain etc.

At the back of my mind I am either seeing someone who has been divorced or people who have been hurt previously? There is more then one person coming up here somehow.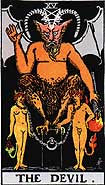 Rachel may have mixed with the wrong person/people because this card is unhealthy associations. Drugs drink sex and getting caught up in a relationship with someone or just being with someone that is no good for us can show up on this card. The card number is 15 whether that means 15 in distance or a route number is by the by, but could even refer to Raches age ie, when she is 15 and she is 15 now. But this number may be significant. This card can talk about chains or being chained to a situation.

It can show someone living in fear. Im getting gold or silver coming up possibly the word Black too or the colour black is here. Im seeing a bolt of lightning so wonder if she will be found by surprise or 'just like that' or by accident. (out of the blue). I see a negative cycle where nothing seems to go right about finding her.

I see a stone structure like a well, but this may just be a name Im sensing some shock here regarding finding her maybe because it was sudden or perhaps it has some other element here.

Some timing here regarding someone and 2 years? Feeling a sense of being trapped. Possible building ? or nearby? Benedict?
South direction indicated. Other indications of landscape /vicinity or names of places can be described as, Farms, wood stores, farm animals or where they may roam. Fallow or bare land, barren fields, bushy thorny places or where there is soil dug or soil. Somewhere dark/low down. Possibly water in name or nearby. Boats/ships can come up?? Church references or ruined buildings, walls, garden fences, gateposts and even international boarders might come up as does mid- winter.

Confined spaces. Health may be detrimental or suffering. I do not discuss alive or deceased but I do think this girl was with the wrong person. I could be wrong but nothing in these cards makes me feel there were good intentions. However, the name Michael MIGHT show up, it does not always do so but the number 15 is here. I hope that everything turns out well for Rachel but at this time I cannot say anything other then what I have written here for the time being.

Empathy.

UPDATED WITH MAP OF POSSIBILITIES 3RD AUGUST 2012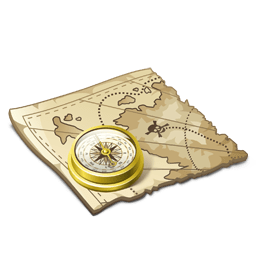 Dee has compiled a map which OUTLINES all the areas that Tarot may be touching on or may be describing. Please bear in mind that this is not guaranteed and Tarot can mean somewhere else entirely.


CLICK LINK FOR TAROT MAP
(Hit the Grey word that says MAPS)
Show on Google Maps