Dedrick Smith was last seen on October 3, 2006. He left his family's Winston-Salem, North Carolina home driving his turquoise 1993 Pontiac Grand Am and has never been heard from again. Smith maintained daily contact with his loved ones prior to his disappearance, but they have not heard from him since he went missing.


If you have any information concerning this case, please contact:
Winston-Salem Police Department
336-773-7700





Please note that tarot will pick up

TRENDS /VIBRATIONS

of

PAST PRESENT AND FUTURE

- it will pick up anything that is 'out there' true news or false news - either way it can throw light on what is 'in the air' - please bear this in mind when you are reading the insights.

It is very important that 'readers' of the blog understand this, therefore one has to be very discerning when reading. Media news can put out stories that are not factual or are pre -mediated but Tarot can pick that up. It does,nt mean that tarot is wrong, it shows tarot can see what might be suggested. However when writing the tarot it may be taken as fact.

Tarot does not have all the answers or claim to solve issues. All it can do is show what it feels may be of USE or point out possibilities.

Please always read the following

ABOUT TAROT ON THIS SITE

which is a useful article in respect of all the Tarot printed for Missing people/children.

TAROT CANNOT BE CONSIDERED AS

100 PER CENT ACCURATE BY LAW.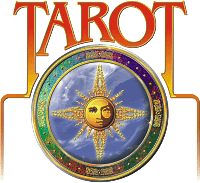 DEDRICK SMITH




16TH JUNE 2012 7.04PM



I have had a request to look at Tarot for Dedrick Smith. I just want to remind readers that all the notes on Tarot should be read as they do explain how Tarot works. Tarot gives glimpses of past present and future but it is not considered 100 per cent accurate by Law. I write what I get and hope always that something is useful.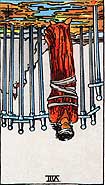 The first feeling I have for Dedrick is that he wanted to free himself from restrictions. In this journey we do have 'drugs' whether recreational or otherwise and I see arguments around him or some kind of dominating factor that made him want to break loose. There are three people here and I feel as though one person might have said something as its possible they know why he has been mislaid for so long. Mislaid is the word I seem to have, a strange word to call a disappearance that but it is what it is.

In these cards is a feeling of being dragged down by others whether physically or mentally and I sense some kind of neurological problem with Derek. I was going to say 'with this boy' but decided that perhaps he was too old to be called that but I think of him as a boy really. Maybe because Im old! Whatever the case, there are church links here and I can see two other people around him.

The swords do tend to give us water rocks and stone for environment but it can also be describing the names of places so we have to remember that with all the cards. The feeling here is 'Im ruined' but what that actually means in actuality I can be sure.
There is a rival person here in a relationship which might make it a three way relationship. This can be romance you know and not just three people who are random. However, there is a spying sensation here and it feels like someone interfered in a relationship. I see a lot of deceit and lies in these cards and of course I cant be sure where that is coming from, they are only glimpses. I think that someone 'went back' or returned to a scene perhaps?

When the swords are reversed they often make me sigh because I know the person involved is going through some kind of personal trauma or that they are ill or feel mentally depressed. Its hard to find anything uplifting. I see some kind of sense of humiliation or even embarrassment here. There is a certain element where I would feel that is a 'dealing with rogues' so clearly someone was up to no good. This first card though can tell us that we have broken from a confining relationship but that may also be the general feeling that we have in our lives about many things but I would take all possibilities here into account perhaps. Did anyone get out of prison?

Now normally I would consider that we are looking East and I do see that but at the same time I feel that we have WEST here. It could be that one or the other is a name of a place or area but I give both. I also feel that there is something here about Hills and railways and perhaps they may figure and perhaps even the possibility of an airport.

They could be in the vicinity? I seem to sense 'feeling stuck' and having to free oneself? However, something may have happened on that day perhaps even considered to be an 'accident' and that is something that cannot be ignored so perhaps something happened to someone and it was just an accident and for that reason it was covered up or the situation has been? I am seeing treachery here in the past and that seems to be the most ominous message but nobody has said anything? I dont know who this would relate to as I am only getting the information as it stands without a particular attachment to anyone.

I have a number 8 here which might be useful for road or route or for some other reason. It might even say something was going wrong for 8 months, of that I cant be sure but I just give the 8 as it stands.

Yellow and yellow'green' are colours that show up and also once again I want to mention Hills and mountains places that are considered up high such as windows or rooms and I do see a bedroom in these cards so that would make perfect sense to suggest upper rooms (bedrooms/attics) with windows or room that are very light. But also I have barns and storehouses for corn and grain. Libraries and studies, the walls of houses, the hall, playrooms, chests, drawers, and places where money is stored or kept, ie, treasuries, purses. I would link the money places to names like BANK or anything that might link to money. It is places that these descriptions are for and tarot is trying to explain what places affect us.
Dee might be able to do a map to pick out places that Tarot might be referring to.

Meanwhile lets see what else Tarot might be able to tell us.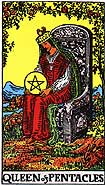 We are given North here and the numbers 1 and 3 or they could add up to 4. I am seeing a lot of green, like green valleys or fields or out in nature in general. A very rural aspect if anything. It is still possible there is water around because water is important to all green places so I would bear that in mind.

However what else do we have here ? This seems to be near school names/college/university unless it is just road names, but they could appear here. I have the word Falcon also. Usually, this is a very 'domestic' card and seems to show some kind of shelter. Therefore buildings/property, farm buildings might show up here.
I have some kind of 'unhealthy associations' coming up and also number 15 or 1 and 5 which can give us number 6. South and South East come up and that seems to link up with the feeling of East in the first card.

There are some very complicated references here because I do see drugs, sex, lust or being bonded in some way. High Hills and open lands just as before come up here again 'upper rooms' if in houses but also some link to stables or horses? but there is also a source of heat or fire in the description which might just explain a hot country but I give it and leave it.

But that farming element is being shown to us again as we are seeing farms, farming equipment, wood stores and places where farm animals roam. Lands that are fallow or bare land, barren fields, land that is bushy and thorny, or where there are dunghills, compost heaps or soil prepared with manure. Im seeing low dark places and also that water element seems to come up as there could be water or boat storage or where you keep things to do with boats.

All boundaries to territory such as walls, garden fences, gateposts and international borders can come up here but as seen before also mausoleums, church yards and ruins. Confined spaces also come up.

The oddest thing is that I have a biological home here in the same set of cards? so is he far from there? I seem to feel there should be fingerprints somewhere?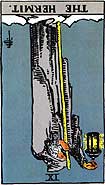 Asking when Dedrick would be found I get the Hermit and right away I can see hidden/concealed. That does not give me the best feeling that (a)he wants to be found or (b) he is hidden in such a way he cannot be found. This is a card that tells us about a Hill even a hole in the ground could come up here because its a card that seems to represent 'someone who sticks their head in the sand' so thats why I am uncertain whether it is the a) or b) alternative. Though it was not absolutely clear there might be a bridge in the cards or an arch in our location card. But this card is fearful and describes someone who might have been fearful of something.

The card is number 9 but reversed gives us number 6 and we have had that number come up in the other cards. Often I would feel that people are off the beaten track or that they need to think it all through a little more about this situation. Was his car ever found? that should have been found in 2006 I dont know if it was but for some reason tracking that is important, perhaps it would hold a lot of clues, or be a link in the chain of events to find him.

Im not sure if this tarot will help or not. I will certainly have another read and see if anything else comes to mind as this is rather brief. However, there are some 'abusive' qualities in these cards and somehow if Dedrick was out there somewhere he would wish to avoid that and this card would tell me that. Otherwise, I see a place low and dark and I also see a man who is older with possibly a beard maybe even some white in his hair.

I dont know if we are told 'dont hold your breath' regarding finding him or whether in fact he is or has been hidden and is not obvious to spot or find. However, perhaps its someone else that sticks their head in the sand and knew where this young man was all along?

South West comes up and all areas may be connected either to Dedrick or people he is associated with bear that in mind. Here though we are getting the agricultural references once more including annexed buildings and harvest and agricultural storage, in particular dairies, granaries, malt-houses (and breweries), cornfields, hay-ricks, greenhouses, places connected to barley, wheat or peas or where cheese and butter is churned or stored.

Roofs also seem to figure. All descriptions and directions to be taken into account as one cannot decide which is past present or future. Please check back for a map in case Dee is able to compile one from Tarots information.

Some descriptions might be 'soundalike' names but also pets and animals come up here and in particular a dog or two dogs.

I also see accountancy links, libraries, books pens, study halls (maybe school?) Drugs or drug stores and even places where you would store things like sewing or sewing machines. Odd, but thats what I have but places to repair things. Maybe an attic can come up?

I will think it over in case something else comes to mind. Meanwhile I cannot guarantee all I have seen only that I hope something here might be of assistance.

Empathy.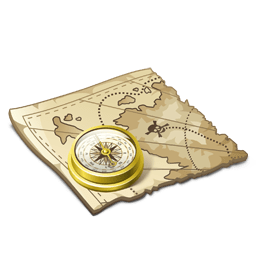 Dee has compiled a map which

OUTLINES all the areas

that

Tarot

may be touching on or may be describing. Please bear in mind that this is not guaranteed and Tarot can mean somewhere else entirely.




CLICK LINK FOR TAROT MAP




(Hit the Grey word that says MAPS)

Looking at the Map I would include HIGH POINT and ARCHDALE route 311 as possible areas of interest also.

Empathy.