Missing since July 5, 1993 from Norfolk, Virginia.
He was last seen leaving a party with a female companion in Norfolk, Virginia on June 5, 1993. He has never been heard from again. He did not take any personal belongings with him and didn't tell his loved ones or close friends of any plans to leave. His whereabouts remain unknown and his case remains unsolved.
Norfolk Police Department: 1-757-664-7039




Please note that tarot will pick up

TRENDS /VIBRATIONS

of

PAST PRESENT AND FUTURE

- it will pick up anything that is 'out there' true news or false news - either way it can throw light on what is 'in the air' - please bear this in mind when you are reading the insights.

It is very important that 'readers' of the blog understand this, therefore one has to be very discerning when reading. Media news can put out stories that are not factual or are pre -mediated but Tarot can pick that up. It does,nt mean that tarot is wrong, it shows tarot can see what might be suggested. However when writing the tarot it may be taken as fact.

Tarot does not have all the answers or claim to solve issues. All it can do is show what it feels may be of USE or point out possibilities.

Please always read the following

ABOUT TAROT ON THIS SITE

which is a useful article in respect of all the Tarot printed for Missing people/children.

TAROT CANNOT BE CONSIDERED AS

100 PER CENT ACCURATE BY LAW.



ARON HOLMES SILVERMAN




14TH JUNE 2012



Currently I am catching up with requests on the blogger and there is a request to look at Tarot for Aron Silverman who has been missing for quite a few years. I will just write down what I get for Aron and remind you that Tarot only gives 'glimpses' of past present and future. Please read the notes on Tarot so that you understand how Tarot works.




In general there appears to be a lot of 'depressive' elements to Arons first card, Im not sure if there were things that he needed to face up to or not but I have a swords journey here which is less then pleasant. For example, the issue of drugs is here and a feeling that he knows he should not do it but its almost like a self questioning thing, shall I or shant I and only he could decide really to turn his life around. I just feel that he wanted to leave a lot of things behind, maybe he indulged to blot things out but there are also extremes and its whether he took drugs or drank to extremes that affected his disappearance or not. He really needed to face problems in order to deal with them and not sure Im getting that or not.

Theoretically my first card would show me water rocks and stones - a direction of East but seeing West also attached in some way so perhaps a starting point or names of a road, place etc.
Numbers 1 and 10 come up here but feeling somehow its giving me the best part of a year when things were rough for him? Im getting the sense of an 'information overload'. I am getting a cutting sensation whether physical or not and the sense that there may be betrayal from someone perhaps friends or people around him. I see some kind of seperation or break up in a relationship or just painful things that he seemed to be trying to get over.

This element is floating about here and there is a boat in the swords card which could indicate it turning over or capsizing and everyone going in the water. That may not be the case but I do see a riverbank so Im wondering if there is a problem here near a riverbank? There seems to be all sorts things going on in this boys mind and I keep feeling that someone is concerned about 'being ruined' or something being ruined?

There are a lot of negative aspects here, divorces, infidelity, broken promises, severences from people around him and a lack of sleep. Getting hurt can be physical here or mental . I actually feel that something was planned like a trip or going somewhere but I see it failing.

I seem to see disturbed imagination with him and not a mental illness but just chilling out the brain to frozen point. He cared and he didnt care but everything laced with a depression.

I have hills and mountains, high places, barns storehouses, places that link to 'money' or money names and if he was inside a property at any time I see him up high off the ground. Im thinking bedroom. As I see there are deceptive elements here is it possible that someone is not actually giving the right information about the day that Aron disappeared? here I see he is mislaid or perhaps estranged for a time .

There are church elements in these cards and there could have been a possible argument where both people realised that no amount of arguing can solve the problem so might have gone to silence or truce.

I get the impression with Aron that as things get worse he might feel they could grow even more worse so what the hell? I think there was some kind of love rival here three people perhaps is what seems to come up. The feeling of being hurt deep in the heart whether physical or actual and finding that a female does not tell the truth about something.

Someone here wants a nightmare to be over, perhaps it is? these cards are pretty bad but at the same time when things sink to a very low level something can snap and give someone a survival instinct. I feel as though Aron had a survival instinct but I do wonder about whether Im getting a confined feeling. Wonder if he got trapped in mud or was near a riverbank? and there are two people here but Im trying figure out what they are doing or whether they have concealed information or not.

Though this is a bad card that I have in front of me there are actually upward trends with it in so much that a person really could take off and kiss the past goodbye. Maybe not set out to do that but it could end that way all the same. My overall feeling is of 'feeling paralysed' in this card and not really being able to do things either because one feels that way mentally or perhaps even physically. Its a limbo feeling.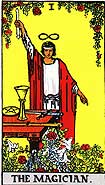 I am someone seeing two houses or 'two roofs' perhaps two buildings that perhaps connect to Aron and the colour yellow. North West might come up here but so does a young woman or female who withholds secrets initials B J D or R may come up here . Again I am seeing cliffs rocks stone somewhere high up that may have some water not far away or below but this may just be pictorial and may be referencing the name of a place. The number 1 still comes up here as do Roses. I actually have a problem with Aron's name and whether he used another name? as I can see the name WILL ? maybe that has another significance. A sense of protection seems to come in here from a mother and father figure I dont know quite how that fits in.

There may be a campus here, or trailers or caravans and again I see the word Hill and I do worry about drugs in the journey of the cards that I have had. I really just seem to have a similar description of places I saw in the first card. As there is a 'manifestation' here I think this is where he might still be or where he is? but feel Im getting no name and no place? drifting?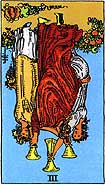 I see that there have been arguments with friends and this does seem to stem back to a group of friends and a party. Here there seems to be jealousy, quarrels or slander and gossip and I just feel that there is still information to be had here. This whole trip is very suicidal as there are emotional water elements along with drug taking on these set of cards. The number 3 seems to be prevalent here and again I have West prominent. It might be telling us that whatever friends have said perhaps they could be wrong or that they have assumed things before they are certain. An M or W can come up here as can the word Bell ?

The entire picture is very murky. There may be a tree name here . Three women, dark blonde and redhead. North comes up here as do sea, rivers and places near ponds or waters - brooks, springs, wells, wash-houses, sea shores, marshy land and even basements and cellars. There may be a 'bridge' name here too or an actual bridge and the past seems to come into the future, so somewhere already familiar to him?

Im seeing something about 'children' here but not sure how to place that but if Aron did move on and if he has a new life and children perhaps that would be the reason he has not been found. It could though just be a name of a place en route. I am seeing flowers here but the Number 3 is all I have and the directions as per this Tarot. I also sense a lot of pain.

Perhaps witnesses need to be spoken to again? It is hard to say if Aron can be found as though I have an affirmative in this card it is reversed so maybe a 'yes' ...BUT...

Empathy.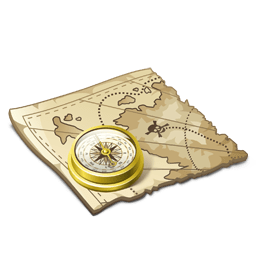 Dee has compiled a map which OUTLINES all the areas that

Tarot

may be touching on or may be describing. Please bear in mind that this is not guaranteed and Tarot can mean somewhere else entirely.
I would add East Ocean View, Areas around the Norfolk Airport, The Navy Little Creek Amphibious base and Chicks Beach.
UPDATED 5TH AUGUST 2014
No news on Aron but there is an age progressed picture on the link below.
www.missingkids.com/poster/NCMC/783972/1
Aron's photo is shown age-progressed to 33 years. The photos on the right and left both show Aron. He was last seen leaving a party with a female companion.