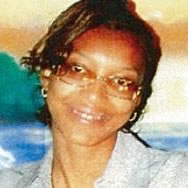 Gender: Female
Race: African American
Physical: Tattoos on lower back and left arm
Height: 5'7"
Weight: 120-130
Hair Color: Brown
Eye Color: Brown
Last Seen: Wearing white t-shirt and gray pants

Unique Harris, a 24 year old mother of two, was reported missing from her home in Southeast D.C. on October 9, 2010. Unique's home was located at the 2400 block of Hartford St, SE. Police say Unique was abducted from her home, while her sons and niece were asleep in the next room.

If you have any information on the whereabouts of Unique Harris, please contact the D.C. Metropolitan Police Department at (202) 727-9099.





Please note that tarot will pick up
TRENDS /VIBRATIONS
of
PAST PRESENT AND FUTURE
- it will pick up anything that is 'out there' true news or false news - either way it can throw light on what is 'in the air' - please bear this in mind when you are reading the insights.

It is very important that 'readers' of the blog understand this, therefore one has to be very discerning when reading. Media news can put out stories that are not factual or are pre -mediated but Tarot can pick that up. It does,nt mean that tarot is wrong, it shows tarot can see what might be suggested. However when writing the tarot it may be taken as fact.

TAROT CANNOT BE CONSIDERED AS
100 PER CENT ACCURATE BY LAW.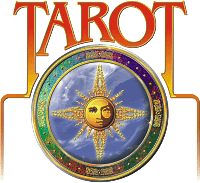 UNIQUE HARRIS
« Thread Started 24 MARCH 2012 at 2:27am »

I have had an email request to look at Tarot for Unique Harris. If family do not wish to have this reading on the blogger please let me know that I may censor it. Meanwhile, this is a note to remind readers that tarot is not 100 per cent accurate but gives 'glimpses' into situations which sometimes turn out to be useful. Please go to other factual sources for verified information.




The first card that I have for Unique is probably not the best one to get when starting a Tarot. In two years it would be pretty much be very upsetting for her family and friends not knowing where she is and I certainly do not want to add to that. However, we are not looking at a good circumstance insomuch that we have Knight of Swords here.

This is a nihilist without a doubt, someone who is completely overpowering and with a certain amount of strength. Likely a male or someone who speaks with an accent of some kind and likely foreign or dark. The age range is roughly about 32 but it could go either side of that. There is a feeling of domination, fear and hate in this card as well as a very powerful presence. I do feel this person has acted forcefully and quite verbally likely in an aggressive manner towards Unique.

This card is normally East but sometimes this can reverse itself so I will look at location status shortly. Meanwhile, Im seeing some kind of 'rival' situation where its possible that Unique was spied upon. Im seeing some kind of documents, maybe they are legal documents I am not quite sure but if Unique had anything that was going on with courts/police or documentation Im feeling this comes into the picture

I might be wrong but thats a brief thought here. Was she seperated divorced or did she not get on with someone? I think this could be someone that might be connected somehow because of the Queen of Swords reversed. Im not sure but I seem to see a lot of shouting and there might even be jealousy. Is there another woman involved in something here? or is it two men, rivals? airports, stone , water, riverbanks can come up in these cards and though I do not normally pick out guns very often, there might be one here. I really feel as though there is something bad going down with a male here.

This Knight is a number 12 but numbers 53 / 8 or 35 and 8 might figure somewhere. Im seeing someone who is impatient here and causing a lot of trouble wherever they go. Or maybe someone accused of that. Did Unique have plans to seperate from someone or were there some plans that someone else might want to upset, Im feeling some risky decisions have been taken here .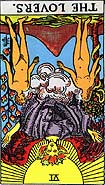 This card is implying that there are three people in a relationship or at some time there might have been or that there is some kind of interference of a family or family interference, sometimes it can even represent in -laws.

That cannot be taken too literally but it does come up here and also so does a stalker and many family contrarities so quite a lot seems to be going on here. The Number 6 if on this card which links us to a West card and showing that there is no choice because of something perhaps in the past? I cannot quite decide yet if Unique is still in familiar territory but its possible she could be found in a vicinity familiar.

I will have to look at location a little more and publish it below. The Lovers card is telling us that something 'smells' so for some reason we are being asked to consider 'SMELL' in location however bad that sounds. There might be a vehicle involved here also but I cannot tell you the colour of this from this card maybe black or white. There is often a 'garden' in the Lovers card though it also depicts a road that splits into two.


It seems to me that there is a split or fork in the road and a vehicle maybe going out of town and possibly even coming in again. I keep sensing a feeling of unfaithfulness here with suspicion and disagreements in a relationship. This card could be showing us North but it is reversed so it might be South but again I will look at that. Someone has not followed good advice I wonder if thats how things have erupted. It might be about principles here and morality which for some reason someone thinks that morality has been abused.

Although I feel there is a sense of rurality Im wondering if its still in a town that I see her. Certainly in the cups cards we would be looking at a brook or stream or some kind of water element and possibly a bridge and small building nearby, or somewhere damp, or water in the name of a place, there is a feeling of someone not being able to forgive here and bury the past at all.

Airports and Hills could quite easily come up and so could railways/vehicles/travel of some description - someone could even have arrived on a plane but I cant guarantee that only that they can appear in these areas.
I cannot really say an order of events because Tarot tends to throw all the message up at once so I hope somehow something makes sense and can unravel the way it should.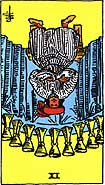 Asking when Unique will be found we have a 9 of cups here, it really could mean theres a delay but anyday after the year she went missing which is not the best help is it? I feel as though the timing is hidden from us for some reason. I see the homelife upside down and broken down in this card and I cant see messages here and feel as though there should have been a message by now about her and clearly there cant be as she is still registered as missing.

I am seeing family fights and again I cant understand what that has to do with her being found. Maybe it will cause trouble when she is found? Incidentally this card does come up as a West card and a water card which could be many emotions or a place with water nearby but it is reversed and that might alter things so I will look at possible elements to location. I am seeing something about a 'country in conflict' here and air travel did seem to come up. Is someone in the military or perhaps there is a military name connected?

I can see a lot of yellow in that lovers card too. Does someone have a mental illness or bi polar personality? Below are places/directions that might have some kind of connection to her at certain points of time. Maybe there was a choice between two lovers? or a decision that was really risky here.

Hopefully there will be something here that might help though I cannot guarantee every element will be correct, its a matter of putting the puzzle together. Someone may have taken medication or drugs/drink at some point.

I will leave this reading here as a brief overview and see what the next few months bring. Perhaps she is closer to home then expected?

Empathy.






POSSIBILITIES OF LOCATION/MOVEMENTS/CONNECTING ENVIRONMENTAL FACTORS - ( BUT NOT GUARANTEED)


Initially we have here a West direction but North West seems to come up.
Hills and mountains, high places, barns or storage places where you could even keep grain or corn. Libraries and studies, the walls of houses, the hall, playrooms, chests, drawers, places where money is stored or kept, ie, safes, purses. Places off the ground, high up or near to where it is light i.e., windows or rooms that are light, bright and 'airy'. Shops, markets, fairs, schools, common halls, bowling-alleys,tennis courts.
Water places such as , rivers, springs, watermills, water pumps, wells, marshy or watery ground, moats, springs, the ocean, and all places near to water inside or around the house. A sense of seclusion in a place too, like churches, monastries or somewhere like a retreat or some kind of holy place either in name or actual.
IST JULY 2012 - LAST NEWS POSTED



There seems to be no further news for Unique except this Youtube posted recently.

Em.
3/13/12 - The mother of Unique Harris asks for help in finding her daughter
UPDATED 24TH SEPTEMBER 2012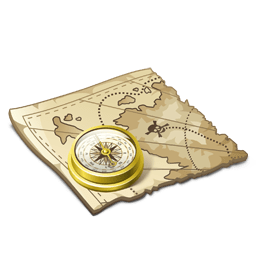 Dee has compiled a map which OUTLINES all the areas that Tarot may be touching on or may be describing. Please bear in mind that this is not guaranteed and Tarot can mean somewhere else entirely.


CLICK LINK FOR TAROT MAP
(Hit the Grey word that says MAPS)
Show on Google Maps
UPDATED NEWS 20 OCTOBER 2016
WASHINGTON - It has been six years since a single mother from Washington D.C. went missing. Unique Harris' disappearance remains ...