---
Nieko Lisi
Family members and the New York State Police are looking for information on a missing Addison 18-year-old man. Nieko A. Lisi was last seen on Sept. 30 in Rochester, according to the state police.

Lisi is described as a white male, 5-foot-10 inches tall, weighs 160 pounds, with brown eyes and hair. His family is offering a $2,500 reward to anyone who brings Lisi home or has information resulting in his return.

Anyone with information can contact Lisi's family at (607) 698-4201.

The State Police are also interested in Lisi's whereabouts, and are asking anyone with information to contact them at 776-2136, and ask for Inv. Marci Trimble.





Please note that tarot will pick up
TRENDS /VIBRATIONS
of
PAST PRESENT AND FUTURE
- it will pick up anything that is 'out there' true news or false news - either way it can throw light on what is 'in the air' - please bear this in mind when you are reading the insights.

It is very important that 'readers' of the blog understand this, therefore one has to be very discerning when reading. Media news can put out stories that are not factual or are pre -mediated but Tarot can pick that up. It does,nt mean that tarot is wrong, it shows tarot can see what might be suggested. However when writing the tarot it may be taken as fact.

TAROT CANNOT BE CONSIDERED AS
100 PER CENT ACCURATE BY LAW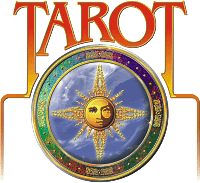 NIEKO LISI
« Thread Started February 10th 2012at 12:49pm »

I have been asked to look at Tarot for Nieko Lisa who disappeared in very strange circumstances. Tarot can often produce glimpses of past present and future trends but it does not produce every single detail nor can it be considered to be 100 per cent accurate by LAW. Tarot may produce some of the known information in its 'past' trend. Hopefuly it may tell us something more but as always it is advised to go to factual sources of information and not to rely on insights alone.

I am assuming Neiko went missing in 2011 and I will base my Tarot around the September 30th date to see what it might reveal.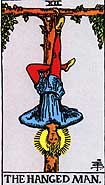 The first impression I get when questioning the date Neiko disappeared is 'hanging out'and breaking free of restrictions. To me it seems that this card gives me the impression that he does not know what to do about something. He is in some kind of suspended mode where making any decisions does not come easily at all to him.

This card is a Neptune card which has a lot of water attached and it would somehow give me the impression that emotionally he could be very much affected by what is going on around him and for that reason likely to step back to review everything.


Whether that means that this is a current reflection or not I cannot be sure. The hanged man can actually be what it looks like also and we have to read very carefully around this card because of the time epochs that tarot presents.

The Hanged man does give us a four in his crossed legs which takes us straight to the Emperor which is linked to Authority and that gives me reason to wonder if he stepped back because of that reason, to avoid authority? maybe authority with his father or someone that he would normally respect , ie, the Law as a possibility. The situation seems to be shrouded in a mystery that Neiko seems to have around him. This card is clearly next to a trip card and a vehicle in the 10 - wheel of fortune which has suggested some kind of adventure.

The card previously however suggests that he went off on his own to meet up with somebody and that somebody could have been an older guy. Mobile caravans and camping sites are linked to the Hermit as is a Hill or overlooking a Hill.

I think the Hanged man is very likely reflecting the past but it also shows a possible reflection a bit further on. We do seem to have a linking to unhealthy associations here where drink drugs can be an issue through the devil card and also moving towards a Bridge or some towers/apartments.

Water is very much in the vicinity and I would either feel he was near a river or that water was in the name of the place. The hanged man gives us both a 12 and 3 and I feel its possible that information might surface around March this year though whether it will be a full resolution or not of the situation I cannot say right now.

It seems to me that the LAW plays a part in this situation as Justice can also be seen in this set of cards. The Law comes out in this hanged man so is he afraid of the Law? or is there some other reason why he is in a situation of suspension and indecision if it relates to the current time.

It might be that there are three people here ? I think something might have happened by accident and there could be a drugs/drink connection. I do wonder if Neiki has been easily led?

The death card does seem to be going towards two Towers and sometimes this can be considered to be New York so the movement is towards the East as far as I can see or going that direction but I definitely get a sense of 'weighing things up'? I feel as though he had to look after someone else at some point.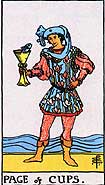 In this card I am being given the Water once more and Fishermen therefore I do feel that he is 'unexpectedly' by water and that there is a message for friends or family. I have no idea whether this is to come but I feel as though he told someone where he was? or this card would not be here in the locator section.

I feel as though there is a music element here also and that it only takes intuition to be able to put the pieces together in order to know where he is? I see to have a home card here also therefore it seems to me that he is linked to home or his own home town and family. He surely cannot be far away then.

I understand he is missing, but this card can show that he is found too. So I would have thought that some information might unexpectedly surface in respect to Neiko as to where he is and some kind of message to family or friends to confirm that. This card incidently is West. That could be part of the name of a place or it could be actual direction.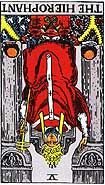 This is one of those cards that when you ask when someone will be found it tells us that its down to someone to come up with the right advice.

There are two or three people in this card and keys and maps are not offered but water coming up in the other cards might actual suggest a quayside near water and again in the fisherman card above, could signify a place near water.

I feel that if and when Neiko is found perhaps we might not get to hear of it right away or he is found and we dont know that yet. Whatever the situation, this card can indicate a blurred outlook on positively identifying a WHEN a person will be found but it does give a 5 which could be days or more in timing.

I did have something quite spiritual in the cards and a bishop so I feel that there is a priest type of feeling that comes up here or someone who has good information but does not bring it forward for reasons of 'confidentiality'. I also get the impression of three people again in this last card and that one might surrender information. I would give a 5 or 6 for Neiko to be found and again I am still wondering if there is a West direction here.

This is a very brief overview of the situation and if Neiko is not found by the end of March I will come back and review in depth what Tarot has given me today. Meanwhile, I hope something here helps and we shall have to see what transpires over the next five weeks.

Empathy.
Re: NIEKO LISI
« Reply #1 FEBRUARY 19TH 2012 at 2:21pm »
I was thinking about Nieko and looking over his cards again. I understand his Driving Licence was sent back to his home around 3rd October as it was found in the Street.

There has been some concern about the vehicle that was used as it was supposed to be borrowed from a grandfather who it seems did not own the truck.

I am feeling with the hanged man and the 4 attached to it that the vehicle might play a part in this situation. Reason for this is that reversed Major cards might release a stalker and with a reversed Chariot might show this car off the road. Im still feeling camping sites come up here with the Hermit reversed but seem to feel Nieko is hidden and again a Hill would come up once again. One would also have to consider initials here of B and J or D and R for places or people perhaps. If the vehicle was 'taken' against the consent of the owner for example this would be a problem as one could be convicted or theft like a criminal.

It is possible the colour White comes up here also that the vehicle could have come to a stop? or even a crash/run off the road in a rural area. I still see Nieko as hanging out at one point not being able to make a decision about something so if he was linked to a vehicle he might have tried to abandon it.

If the Stalker element is actual then someone might have been after him? I do see three people in the picture somehow so am not sure who the third person might be. I feel a lack of protection here and possibly even respiration problems. That does not help so much with location but I think someone Neiko might have looked up to probably led him wrongly?

Maybe he was worried about the vehicle and getting blamed for something when he did not do it another reason to lay low if he is still with us. If not then respiration problems could come about by a third party. Somebody here did break the law and that is a concern that might have worried Nieko. In a situation like that he was likely wondering what to do about that and the suspension could be for that reason as he is hung up concerned about a vehicle and the Law?

Direction is very difficult on some of the Major Arcana but the direction I did get clearly at some point was West or the word West.
Though it might be strange there might be water/boats and lake somewhere in the picture but that seemed to be West going East?
Getting a lift seemed to be there from someone friendly?

Then I have something to do with 'music' which I am not sure about. Also seeing a nurturing female at some point and possibly a father figure but again I can see a 'teacher' or 'mentor' in the picture and that might be past events. I am linking that to home for some reason or his home town or where he lives.

I dont know if there is another person here from college that knows something? I also wonder if there is a female in the picture somewhere. Nieko might have been concerned about the vehicle I dont know if there is any further news about the vehicle itself whether it was recovered or otherwise but someone must know if their vehicle had been stolen if indeed there was one?

I have the word Key or Quay if I have not mentioned that. I will continue to consider this Tarot and come back if anything else comes to mind. I am wondering though whether someone is being very deceitful here. I just feel that someone knows something and they are not saying a thing. I had a flash of a basement at one point but could not hang on to that thought.

I seem to see a church area and tombstones/cemetaries so I wonder if somewhere in the district of where he currently is? Motorbikes could come up in this Tarot but so could 'horse names'. I just need to think about it all a little bit more. Again once more Water is very strong in the cards but may refer to over emotional matters. Stone can come up with the King of Cups so I will leave that too.



Empathy


UPDATED 20TH SEPTEMBER 2012
There are many cases on the blogger that do not have a map and in some cases an update has not been posted. I am trying to rectify this as much as possible. I have reviewed Nieko's Tarot in order that a map can be looked at and hopefully Dee might be able to place some of the information on a map so that it can be considered.

I have to say that Nieko's situation is rather strange but my first card was the hanged man linking to the 4 which is the Emperor. This could turn out to be a vehicle/father/boss or someone in authority. This is the card I have been given for what likely happened.
Tarot is not guaranteed but I just write what I have been given and hope that it helps.

There is a number 12 on the hanged man so that could be split into a 1 and 2 or added to a 3 as well as being 12. It also refers to the month of September which is when Nieko went missing.
There is a lot of water element in the hanged man which could be actual water or have emotional consequences however, assuming it is a water direction we might be looking North or North West. I cannot say what are the starting points or ending points but this is what I have. I also think this card is telling us about some kind of indecision and perhaps not knowing what to do? It can refer to narcotics or drugs, water retention or being around water. Names of places that might come up or be actual in their description are fishponds, rivers, springs, watermills, water pumps, wells, marshy or watery ground, moats, springs, the ocean, and all places near to water inside or around buildings. Also we do have church signals here, holy places, or places where it is secluded.
It may link in with other students as students and scholars can come up here through links to university or colleges. Sweet scented odours can come up. Perhaps 'boats'? (re water elements).

I am also sensing something about a court of justice so was somebody in trouble? Someone here who might not be that nice to his friends is described as straight and tall brown? ruddy complexion possible long face, full or maybe fleshy, high forehead, big grey eyes, auburn hair, beard, large deep belly, strong body long feet possibly parsimonious or hypocritical nature.

The Page of cups links very much to all the information above and everything linked to the hanged man so there is a connection about 'where Nieko is' and the information on the first card. Here we have a number 11 but that can break down to a 2. West is the direction that comes up immediately here or in a name of a place but also it can tell us that we are 'at the beginning' because we have to look at the Ace of Cups here also. On that card we would have a 1 and the word DAY. Day one? or perhaps some reference to a location. You see on our Ace we also have some kind of message or information to family or friends or people we know, or some kind of link to them as pages are messages or some kind of contact of some description.

However, looking at this card and all its connections, we might also have the word Bell, a White Bridge (possibly) a building near the water, the initials M or W - the word Union and friends/siblings or people we know. We seem to be in a familiar vicinity? and that has come up here on the location card indicating our own home town. Perhaps the name RAY?
Possibly a tree name or an 'island' might come up. I see him linked to someone close to him.

The colour blue and a 'container'. Did he have a romantic relationship with someone? a green hill and a lake and the colour gray. There may also be a connection to '5 streams of water' ?
North shows up here again and Im not sure but may three friends or people known in all? I cant guarantee that but I think I could read at least three people descriptions and with the familiarity card feel there is a link here also to two others? maybe three.
Cellars and basements/places where it is damp or linked to water may come up.

Another description for a person is someone who is well built, and strong generally quite hairy. Complexion, hair and features seem dark with dark penetrating eyes. Square or broad face, short neck squat in appearance.

This card is linking North East and this card can seem to tell us about restrictive and confined places, it can also refer sometimes to being fearful or even threatened. Prisons can be on this card so whether that is actual or not as a landmark or just the feeling you would get when you feel boxed in or threatened I cannot be sure. With the Justice card maybe there is a fear of the law or courts particularly as that came up earlier. This card can also bring up church type references. It can also bring up sexual matters because of its very 'dark' connection.

Black Mud can come up and so can north facing walls where its 'dark' or there is no light. The entire accent being on a hostile environment, even ruined buildings, or untenanted buildings or lower rooms or underground places.

Our last card the Heirophant is one of those cards that tells us that two people may know where Nieko is but clearly they are not pointing the way, if anything it seems to me that information is guarded. There is a number 5 on this card again there can be church, college school references or a teacher reference - as it is reversed it might suggest an ex student or teacher or someone who is or was a mentor. Finding Nieko is not easy on this card. We have the letter K we also have key or quay reference but possibly also I am seeing a stalker reference here and 'family interference'. Now that is not being rude to the family as it can mean someone known to the family but it suggests somehow that there is some kind of indication that either this boy does not want to be found or that someone known is not exactly helping to give the right information about the matter.

We have to remember the Emperor is upside down and there could be anyone from authority to father to boss who shows up here in this find card. The person would be less then pleased about a vehicle perhaps? so someone who owns a vehicle? or any of the other directives might apply.

I have seen someone with a very violent temper in these cards. I am not up to scratch on all the details of Nieko's case but I will try to read through and see if I can add anything more. I cant promise anything but perhaps I can ask Dee if she could put the tarot pointers on a map and I will post that up so please check back for that.

Meanwhile, the colour White and I see a rope or something that is like a tie? That might be symbolic but I just feel as though there are some feeling that some facts are distorted to fit beliefs whether that is part of the situation or someone who just twists things to keep the heat off I dont know. If there is a character here then this character is likely not very nice. Church references can come up but I still have the musical reference as well and not sure why that is. I am sensing 'perjury' being committed.

Another person description could be someone who is average heigh, strong body, big bones, complexion brown ruddy face round, hair red or sandy colour crispy or curly, piercing hazel eyes very confident bold and fearless person but it might be important to link all the people up together here as it might be describing one or two people just in a different way as this last card can show somebody who is has a broad forehead, large head eyes, mouth and lips prominent. Dark hair or complexion black, rugged hair, and gross hands.

A link here is South East. Someone with problems to throat neck and shoulders . Place names or descriptions of vicinity or 'soundalike' names that might show up are stables/ horses/ cattle . Farm land or pasture away from housing estates. Single storey buildings like cottages, bungalows, sheds barns or outhouses, low rooms and cellars.

Whether any of these features of the Tarot will be of use I cannot promise but when it comes to finding Nieko it is made difficult because either someone really does know and is not prepared to say or it could be more serious then that and a perjury is being carried out. Those that have the Heirophant reversed in their find card have not yet been found so I have felt there are delayed tactics in this card but that people are not coming forward when they know things. Gardens might come up, church links, possibly 'christian' might be a name or reference? This card sits next to the Lovers card reversed and there is a 'smell' in the air.

Number 5 or number 4. I feel that either a vehicle or connections to that might be useful but I would recommend combining all the information together as obviously those that are aware of the case information will know a great deal more and might see or understand better.

Meanwhile I will leave this here. Please remember I am just giving to you what Tarot advises but I cannot guarantee anything until a case resolves as that is the only way I can link the information together to see if it has come up as realistic or helpful.

Please check back for a map.

Empathy.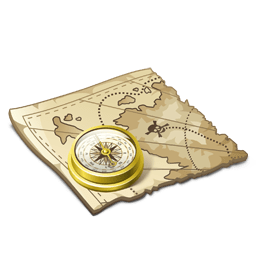 Dee has compiled a map which OUTLINES all the areas that Tarot may be touching on or may be describing. Please bear in mind that this is not guaranteed and Tarot can mean somewhere else entirely.


CLICK LINK FOR TAROT MAP
Show on Google Maps