http://footprintsattheriversedge.blogspo....chicago-il.html

Michael Jansson is still missing.

On March 9, 2001, 21-year old Michael "Mikey" Dean Jansson was last seen outside the Biology Bar at 1520 N. Fremont Street in Chicago, Illinois waiting for friends who were inside the bar. By the time his friends left the bar, Jansson had vanished. According to the National Center for Missing Adults, "his car, a burgundy 1992 Buick LeSabre with the left front fender damaged and Illinois license plates numbered J739691, was also gone."

Michael Jansson is still missing. If you have ANY information regarding the disappearance of Michael Dean Jansson, call the Chicago Police Department at 312-744-8266 or e-mail his family at HelpFindMichael@yahoo.com. You may remain anonymous.





Please note that tarot will pick up
TRENDS /VIBRATIONS
of
PAST PRESENT AND FUTURE
- it will pick up anything that is 'out there' true news or false news - either way it can throw light on what is 'in the air' - please bear this in mind when you are reading the insights.

It is very important that 'readers' of the blog understand this, therefore one has to be very discerning when reading. Media news can put out stories that are not factual or are pre -mediated but Tarot can pick that up. It does,nt mean that tarot is wrong, it shows tarot can see what might be suggested. However when writing the tarot it may be taken as fact.

TAROT CANNOT BE CONSIDERED AS
100 PER CENT ACCURATE BY LAW.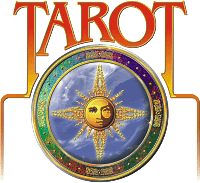 MICHAEL JANSSON
« Thread Started 25 FEBRUARY 2012 at 5:39am »

I have had a request on the blogger to look at Tarot for Michael Jansson.

Tarot is used in Missing cases to look at past present and future. It gives 'glimpses' of what MAY be the situation but Tarot is not considered 100 per cent accurate by law . You are advised to seek out factual sources of information.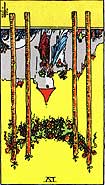 My first card for Michael is four of wands reversed. Travelling through the wands this could pick up a 'car crash' or a car speeding that could have gone off the road. However, there are events that could lead to that. For one thing this boy seems to have had some argument or quarrel around him even though this has not been reported above, it does seem to me that there are a group of others here in the picture.

The wands reversed seems to show a lot of tension and perhaps feeling a person could not defend themself at jibes. I am seeing rubbish and trash which is either actual or name calling. I also see sports elements in this card placement and I do see him outside of a building so this card is trying to promote to us what may have come up. Its not always completely accurate but it can show 'trends'.

Looking at these trends then, it seems that the card is a SOUTH card but it is reversed and there is a number four here. There is a water location possibly south west unless the reversed card takes us north west - that can show a river or waterside location. I am seeing some kind of decision that needs to be made here and also I am seeing some kind of very dominant male.

I would not have thought this was Michael himself, but I will just say that there is a very lively male with a difficult temperament here who could get very angry and aggressive. I am not sure if it forced Michael to make a split decision or not. The four of wands can show a building that might be linked to sports but the main message is being outside of it.
Im not feeling easy about a group of people around Michael, it may be coincidence that he was around a group of boys but what Im seeing is some kind of problem here. There are some degress of angry action or even violence here as the 9 of wands shows that there are angry intentions here.

I am not sure if there is a female involved or not but one could show up. I seem to sense fire in these cards but whether that is an actual element or not Im not sure or whether it is about 'heating up' relating to anger again could be. This four of wands should be a time of having fun and being with friends but reversed it is giving us alarm bells.

This card is telling us about irrational behaviour and that perhaps there is some rebellion here? maybe attitude or behaviour has come into question? Perhaps someone decided to 'have a go'?
There seems to be some 'unsuitable connection' here either with someone male or even female, I dont know if he had a girl he liked or not but theres something negative going on here.

I see a lot of tension to the neck and body, Im seeing something about the lower half of his body and Im not sure if this is a sexual thing or not. Meaning he could have been hurt in 'areas' you would not want to be, or attacked or someone making a joke out of him? I seem to see mental and physical discomfort here. I feel like he was restricted somehow maybe grabbed? I feel like Michaels confidence was bashed about something? Did he act arrogantly and someone decided to 'check him' on it? there does seem to be health concerns here.

I do think there is somebody who he had a quarrel argument or some bad conflict with. So that is the main feeling that I have.
Sex and weapons can come up on these cards so they cant be ignored completely.

I feel as though that 'going somewhere' was not a good idea? There could be some jealousy and even acts of revenge in these cards or at least they could have surfaced in some way. Perhaps someone wanted to bring Michael down a peg or two? I am feeling in some ways that someone drives too fast and it is possible, but not always the case that a car came off the road.

I just see some real problem over that - I might also be seeing 'firemen' but Im not sure how that would play out or how it would link. I get a kind of backthought someone might have known a bit more and not said very much but is or has been active in the search for this young man. Spokesmen dont speak up when wands are reversed and there are often delays in knowledge about vehicles in these cards.

The colour Red is always strong but so are tempers and the feeling that someone has been 'shunned' or cut off from others. I feel a strong sense of defensiveness from Michael here at least thats how it appears. I see a need to release stress and I am seeing a 'going out of town' here or away from buildings?

Sometimes you can get a 'container' type of feeling in these cards and a hidden feeling. Was Michael in a car or trunk? I see restricted freedom. Definitely relationships all round. I am seeing the colour red, it might be clothing but also possibly a bracelet and someone holding a stick or bat?
Did this boy have problems at home ?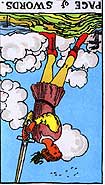 From this card I can sense some kind of Rival in a situation or relationship. This card can bring up airports, hills, golf courses, trains, railways anything of that nature. The main direction on this card is East looking West but again this is reversed so we could have East names but South. I wish I could be more proficient at the direction of the reversed card but it can be naming roads.

I do seem to see in this card that there is water/river rocks and stones either actual or in names here of places or roads or terrain. Something black and shiny, definitely something to do with jewelry or the word Jewel might come up here. Scattered evidence? The number 11 coming up here which could be a route or road. There is a possibility of metal or scrap metal or even a car here, its possible but I seem to see an overpowering sensation was he stuck in a vehicle at some point?

A rival seems to 'mask the truth here' or someone wears a mask? I seem to see a lot of deceit and cunning in this card and it is a prodigal card too. There may be police matters to come and lawsuits but these are delayed for the time being, I also think that there are certain informations that need to be looked into because I get the feeling that some misconceptions are in place here somehow.

I feel Michael liked to be 'free' and did not like to be hindered by anyone - however the page of swords reversed is seemingly telling us that there are a lot of things that are not being told or information has not been completely correct? I am seeing 'butterflies' and possibly even 'flies' in this card. Is there a prison nearby? I am concerned about rumours that might not be true? also there seems to be some deep personal hurt here.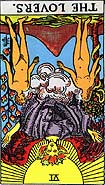 This card could produce a tricky aspect with respect to finding Michael. It has a six of cups attached to it and the number 6 seems prevalent. There is a river here or big stream?

The six of cups would insist about a locality to do with his past and also a great familiarity to it. However, this card can show interference. If Michael were ok today would he want to be found that is a question I would wonder about? If he is not then there is some kind of interference here regarding him being found. I dont know if the vehicle was found I would have to check backstories but I get a link on that for some reason. Perhaps the word 'WHITE' could come up and I feel like 'something smells'. This could be a South West direction being as cups are West.

The Lovers are normally linked to June. There is no year specified that I can see right now. Perhaps its down to the right advice being given and for some reason I think some information is not correct but I could just be wrong on this but the tree of life bears 12 fruits so maybe 12 may be a year or date. We are in 2012 but I cant say for sure. I seem to have something about a divorce here but not how that connects.

I think that the lovers produces an uncertainty about all relationships around Michael and its very clouded. Perhaps somewhere that has been searched should be searched again? Im seeing delays in fiinding Michael but there is a connection to the past here and there could be some tricky relationship problems. There may be three people here in particular that makes the situation a bit awkward?

I am not certain if this Tarot will help but I have written what I feel Tarot has tried to advice obviously not every detail will be accurate but if something helps then its worth trying. I do not think its wise to point or judge anyone around Michael at the time as Tarot did see a group but that can mean another group of people so do be careful how you put your thoughts onto this Tarot.

I hope that everything is resolved eventually.
I will come and have another look in June if there is no further news.

Empathy.
UPDATED 16TH DECEMBER 2012
Chicago Tribune
-
13 hours ago
Authorities will have to use DNA testing to determine if the bones found today are those of Michael Jansson, who was 21 when he disappeared ...