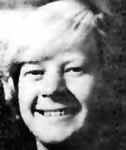 TOM RAY STARKEL


· Missing Since: December 5, 1979 from Palmdale, California
· Classification: Endangered Missing
· Date of Birth: July 15, 1960
· Age: 19 years old
· Height and Weight: 5'6, 150 pounds
· Distinguishing Characteristics: Caucasian male. Blond hair, green eyes.
· Clothing/Jewelry Description: A tan sweater and brown corduroy pants.

Starkel was last seen leaving his girlfriend's home in Palmdale, California on December 5, 1979. Authorities believe he did arrive at his own apartment afterwards, but he has never been heard from again. Starkel was driving a dark green Pontiac Firebird with Nevada license plates at the time of his disappearance. His vehicle was recovered two weeks later, when it was pulled over driving into California from Nevada. Another individual was driving the vehicle and there was no sign of Starkey. The person was arrested and held for about two weeks, but eventually released for lack of evidence connecting him to Starkey's disappearance. Starkey's case remains unsolved.





Please note that tarot will pick up TRENDS /VIBRATIONS of PAST PRESENT AND FUTURE - it will pick up anything that is 'out there'true news or false news - either way it can throw light on what is 'in the air' - please bear this in mind when you are reading the insights.


It is very important that 'readers' of the TAROT understand this, therefore one has to be very discerning when reading. Media news can put out stories that are not factual or are pre -mediated but Tarot can pick that up. It does,nt mean that tarot is wrong, it shows tarot can see what might be suggested. However when writing the tarot it may be taken as fact.

TAROT

CANNOT

BE CONSIDERED AS

100 PER CENT ACCURATE.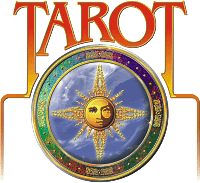 29TH DECEMBER 2011
at 13:26

I have had a request here on the blogger to look at Tarot for Tom who disappeared over three decades ago. Tarot might be able to show some 'glimpses' of what could have occurred but it is not 100 per cent guaranteed as detail accurate. Tarot covers past present and future and please bear this in mind when reading. Please go to other sources for factual information.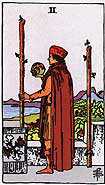 The first card I have drawn for Tom does seem to confirm that he very well could have gone back to his own 'domain' this is after all a dominion card. You would have heard of the adage ' a mans home is his castle' and that is what this is. Where he lives.
Establishing that can show further what may have occurred because it seems some kind of decision has come up here. I dont really know anything about Tom's background at this point and I wonder if he is quite a sporty person or 'game' to do things or even lived near a sports complex.


What I see on the surface is masculine environments/situations which could mean that he linked up with either a couple of other males or even a group of males. I have south west direction on that and if you continue in that direction it may lead to an airport. I seem to get the impression he went on a 'trip' or was asked to go somewhere and a car would indeed appear to be in the cards here.

What I feel though is the sense of 'game' so it could be that there was joyriding with his car therefore I think he could have been apprehended to use his car for a bit of fun. The Queen is often thought of as 'entertainment' and that is what seems to be what stands out to me when asking about this boy.
I dont know a lot about cars either except to say that perhaps his car was used for fun and taken in the South East Direction going 'out of town'.

At this point, I think these cards can definitely have some negative aspects as there is some kind of defensive motion on the seven. This makes me feel that he was being cajoled or feeling threatened in some way. However at the same time I cant actually see a physical attack.

What I do see is a HILL - which could be actual or a name of somebody or even the name of a road. I see going out towards an airport as the land is rural and has a stream or brook running through it and a house or buildings in the background so I would not have thought there were a lot of houses in the area. He seems to have moved away from busy areas.


This card can also mean work. If for example he had an offer of work - or he was asked to do something and there was a decision needed. The thought of other people here does not seem to be threatening on the surface of it. I dont see that as a problem initially at all only that something might have occurred where he felt concerned in the area or connection of a Hill. I wondered if there was a car crash but I dont have particular signs of that either.

I am feeling that although there is a 'fast car' here really going at a huge speed that there is nothing untoward regarding that and Tom. So that could be showing past elements but Tom has disappeared between the Two of wands and the Knight of Wands.

Trade business sport, somewhere near water and South. That is what I have. Boats or areas connected with boats or names that might show 'boat' in some subtle way might show up.
The word Ash or Ashes might be relevant either in name of place/person. I am also seeing heat, possible fire or perhaps overheating.

Though I cannot see a PHYSICAL attack, I do seem to see some kind of feeling of defensiveness and also some kind of injury to the head or area from shoulders up and possible 'barriers/fences/metal walls/ wall even possibly some kind of military/or uniformed connections. I am seeing someone 'hiding out' and they are on the outskirts of town or edge of Town, coupled with anxiety and stress.

Looking back then, it seems that Tom might have had another masculine influence here that could have either propositioned or seized him .

I am somehow also seeing the 'top' of a building though Im not quite sure how that would figure, maybe even an attic or something of that nature. Closets perhaps or somewhere enclosed. I could be wrong here but they are just thoughts that come with these cards. They do not always apply.
However, maybe someone was hiding in his apartment.

Sex and Weapons can show in the wands, so perhaps Tom was asked to do something under threat or that if he did not do something then something negative would happen to him. It does seem to me that he could have been forced to go somewhere. He might have tried to stand up for himself. The area I see is a Hill as before mentioned and in the other descriptions.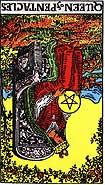 Pentacles are always North. This card shows the Queen on her head and facing the East so I am wondering if South East is the direction that Tom is located. Pentacles generally are rural conditions being Earth cards so I feel we are seeing something similar to the first card. Ice and Water can come into this card so though the Queen is usually a comforting card suggesting comfortable situations and surroundings, this shows quite the opposite and suggests an uncomfortable place surrounded by nature.

I feel that he was robbed and left. He could be connected to fields/rurality but Im also seeing 'work' so it could be farm/farmland or some kind of working enterprise? 'GOLD' or Money names might be useful. I see him isolated and insecure therefore I am not feeling that it is a healthy situation.

There might be the name of a school or college in the vincinity perhaps road name and number 13 or 15 might be useful or 31 or 51.

It seems to me that he is in the same place he was all those years ago and that does not seem to indicate that he is physically healthy but you never know.

I see someone in a wheelchair though have no idea why I see that or where it comes in. I also see a really horrible manipulative woman or male who has likely not been identified as being the culprit for where Tom is right now. The place that he is might not be 'still working' or could be abandoned in some way. As The Queen can show 'illness' perhaps that too might come up somehow.

Perhaps even near a farm that had 'foot and mouth' or perhaps an animal sanctuary or farm is nearby? But I do see a suspicious situation in these cards and anyone who has been under suspicion might come up again connecting here.
Is it somewhere connected to them?
I also see 'bribes'.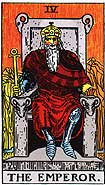 The Emperor can connect to a four door car or even the number four and the colour Red can be prevalent. This card shows the Law, the Boss, the Father, the Spouse any of which can take part in finding Tom. It does seem to suggest that links to the Law perhaps and vehicle could be part of the right directions to find Tom. Spring as a name or 'time period' is favoured to find him. Construction may figure here.

There may realization some 'day' regarding convictions whether they are someones convictions or whether someone convicted. It does seem to me that this is all linked to him being found. It is all a matter of 'sight' so spotting him.

We could even be talking about the foundations of a building here or something that has been built in the area. These simply possibilities to consider. There may be mountains in the background of where Tom is - I do feel its rural there may even be a garage/or car breakers yard or something of that nature in the vicinity but I cannot guarantee this.

From this card it just seems to me that there is a fork in the road and there has been a situation where one has not been to connect the dots but this card gives us indications that it is not impossible to find Tom.

It is not telling us that he will NEVER be found so I think of it as a positive card to that end.
Clearly the law has to make plans to continue with all their thoughts and see them through. It is also possible that a family member may be very useful to help or a lover.

Next to the Heirophant, it would be good advice to think about schools,clubs,associations, religious connections,mentors anyone that was connected to Tom might help. Two people should be able to shed light. I seem to see KEYS here so Im not sure what KEY/Keys might mean if not to say that they have the 'key' to it all?

I hope this is a useful Tarot for Tom. It is a brief outline but may shed some thoughts that could assist.

Looking at a Map now I see there is an Airport but that is North East of Palmdale itself and that there is a SPRING name place. Barrel Springs Road and the route number 138.
There is also Jack Rabbit Wildlife Santuary to the South East and Bialock Wildlife Sanctuary. I am sure these are areas I have spotted in Tarot.No idea if this is useful or not.
EMPATHY