William Disilvestro, aka Billy, went missing on February 7, 2011 after leaving a friends house on foot in the West Hamilton, OH area. He has seizure disorder and has no medication or cell phone with him. He may be confused or disoriented and not even know who he is. He is 28 years old and has several tattoos. Please provide any information you can to help bring this loving son, brother, grandson, nephew , cousin, uncle and friend home to his grieving family!

HAMILTON — The Butler County Sheriff's Office is asking the public for help in its search for a Hanover Twp. man who has been missing since February 7, 2011.

William Francis DiSilvestro, 28, of McWhorter Drive, was reported missing Friday by his mother, Debbie Estes, after he had been missing for a few days. Investigators have determined he was last seen in the 200 block of Ross Avenue in Hamilton.

DiSilvestro's family says that he is in need of medication for seizures, according to deputies. He was last seen wearing a gray winter coat with fur around its hood, according to friends. Estes said when family members last saw DiSilvestro, he was wearing a red jacket.

Estes said her son has left home before for a couple days, but never for this long. He also left his cell phone at the Ross Avenue residence and has not returned for it.

"We are really worried," Estes said Thursday, noting she has passed out fliers throughout the city.

Lt. Mike Craft said at this point, there is no reason to suspect foul play, but that they are seeking assistance to find DiSilvestro.

On Wednesday, the sheriff's office helicopter was up looking for DiSilvestro along the Great Miami River and railroad tracks. Anyone with information about DiSilvestro's whereabouts is asked to call (513) 785-1240.
For more information, there is a facebook page under : "Search for William "Billy" Disilvestro".







Please note that tarot will pick up TRENDS /VIBRATIONS of PAST PRESENT AND FUTURE - it will pick up anything that is 'out there'true news or false news - either way it can throw light on what is 'in the air' - please bear this in mind when you are reading the insights.



It is very important that 'readers' of the TAROT understand this, therefore one has to be very discerning when reading. Media news can put out stories that are not factual or are pre -mediated but Tarot can pick that up. It does,nt mean that tarot is wrong, it shows tarot can see what might be suggested. However when writing the tarot it may be taken as fact.

TAROT

CANNOT

BE CONSIDERED AS

100 PER CENT ACCURATE.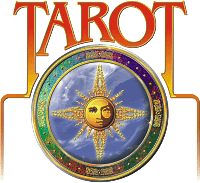 WILLIAM "BILLY" DISILVESTRO
« Thread Started 2 OCTOBER 2011 at 1:04 »

I have been asked if I would look at the Tarot for William. Firstly I just want to say that I have no knowledge of Williams' situation only what is written above and Tarot will simply concentrate on the day William disappeared and what circumstances might arrive from that. Tarot is past present and future and I cannot place events only give what I am given and hope that they help. Please go to other sources of information for factual news.

I am assuming that William is still missing and I will write on that premise.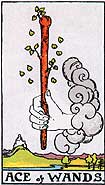 This first card that I have for 'Billy' gives us a South direction. When asking what happened on the day that Billy disappeared basically this card tells us that he had a 'lot to do' so he had a' few plans' on that day it seems. Tarot could be taking us to any period of the day but I will read what I have and hope something shines through somewhere.

Firstly, There seems to be some kind of 'opportunity' here and even perhaps a collaboration with one other. That might describe Billy going to his friends in Ross Avenue, but I note that Mcwhorter Drive is is North Whilst Ross Avenue is South.

I also note that there is a a Smalley Playing field and that there is a river near to Ross Avenue or not that far away.

I looked at the Map to pinpoint the distance between these two places because Wands gives us both 'sport' so could suggest playing fields or fields that sport could be played on and it also gives us water and looking over to the other side. It does not show 'crossing the water though' it only shows looking out OVER the water. So I feel I can see these areas quite clearly in the Tarot.

However, I believe Billy WAS making his way home and I am seeing playing fields - Im not sure if there are some further South but I am getting the impression of playful behaviour even 'messing around' it could be messing around with 'fire' actual or figuratively. There may be a group of boys or just 'horsing around' with one or two others that comes up here?

It seems to me now I have looked at the Map again that Sportsman Club Ball Field might figure. Maybe a 'game' turned into something where Billy had to be defensive or perhaps if he had been 'messing around' then he had some problem healthwise.

The 9 of Wands always seems to show someone with a bandaged head so it does give the impression that someone might not be feeling well, or that they feel chased or generally are imaging attack.

Injury or illhealth is possible on this card and I see him near a building and possibly laying down?? or hiding out - the illhealth could also be a 'headache' situation or he could be worried and stressed about something that he does not want to be found out about? I am seeing a HILL again. I see messages from a friend here or it might be referring to the fact that his phone was left at his friends perhaps he could not call for help? but I see him in this card mostly near sport venues at some point.


These are the areas I see but regarding 'action' I feel Billy was inspired for some kind of 'change' that he had an idea for and it really could be anything, career change, or direction change or just wanting to implement an idea to do something but the entire thing seems adventurous for some reason. I also see Pyramid Hill Boulevard and something I feel could have happened here because the 7 of wands shows a hill and it is linked to a Pyramid and that is by the water.

So it seems to me a huge triangle of an area with both water and sports fields being part of the equation. I see some element of 'risk' that Billy took - but it is not quite clear to me what this is as it may involve just him or it could be one or two others. A castle can be in this run of cards as can construction and driving.

Lets go further and see what transpires or turns up.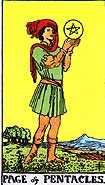 This card gives me North as for where Billy may be OR areas he could be connected to. I have seen the South Locations but I did feel something about the FIELDS and to get back to where Billy lived he might have crossed through or by Smalley playing field.

Now what I see here is also a school , college or university again North is what I am seeing. The 9 of wands could also pass for the airport in some situations because of the evidence of Tarmac in the card itself or 'not far away from tarmac'. So perhaps I am seeing the vicinity of Miami Airport/university??


I may have information jumbled regarding the footsteps of Billy but hopefully all this will unravel in some way it is after all, past present and future.

What I see is a good friend here, someone with dark hair, someone dependable - maybe a good friend and a house/building where it appears to be safe and secure. I am seeing him somewhere like this. I dont see any insecurity in this set of cards quite the opposite to be truthful. There may be a couple of dogs here and I also see that theoretically it is not that far away from the biological home perhaps a TEN marker? or Distance.


This is rural in location? BUT slightly outside the town?
Did Billy want to get a job or a promotion of some kind? Not sure why I am seeing this but maybe wanted to make a bit of money and had some idea about something. It might just have been something that he had discussed. Anyway I will throw the thought in as it might make sense somewhere.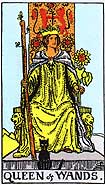 This card is South - so we are back to South again when asking when Billy will be found. I still have something about construction here?

I also think that someone will give news about Billy it might be something to do with an older woman with fair hair. It may also link to places of entertainment or sport. I feel there is a hidden element or something that someone has not come forward and mentioned even during these months that Billy has been missing.

I see him linked to a building of some kind as I did initially in the first wand card. Wands are also weeks and maybe something might be heard 13 weeks from now or indeed that 13 is an important number in finding him. Again it could be a route or road marker.


The impression I have overall is that this boy might have had plans and ideas of his own, maybe something he wanted to do that was pretty risky but wanted to take the risk. He might have wanted to get a job somewhere and its possible that someone has not said anything about this? I still think that something is missing here that has not been said but time will tell. I am seeing an entertainment link also. Did Billy have any 'pipe dreams'. I am seeing some celebrity ideas though have no idea why Im getting that. There might be a 'photographic' link in this reading and I will mention this.


I think the Queen is a positive and vibrant card and does promise Billy will be found but it depends what the 14 means because Billy has been 'gone' for more then 14 weeks. I see Billy linked to 'authority' in the sign of Aries - /march/april though not sure what year this is. The Emperor gives us DOOR 4 so it could be that Billy is also linked to a 'red vehicle/car' and a FOUR area. Its possible that he might also be linked to an older blonde female. I also see someone interested in 'acting'?


Perhaps the 'construction' I am seeing is a 'constructed' situation? rather than a place? that hidden cat on the Queen of Wands can play games you know not that I wish to suggest a hoax but there is something not upfront - something that is not being fully expressed. There is something I am definately feeling is missing here and its information that should be on the table? Perhaps it may be just a 'holiday' that Billy decided to take - a trip,an adventure that was pretty risky to do 'just like that'.

I hope it is just that and that he turns up safe and sound. Clearly he does have health problems and I hope nothing untoward has happened here. I feel some light will be shed on the situation and that it wont be left openended.

The King of Wands does show a 'sudden departure' and that when it is linked to the 10 of wands might cause stress and anxiety. The cards appear more upbeat then negative but that does not make me right to suggest all is completely well. I am just suggesting that he could have just taken off on some grand idea or plan . Time will tell. He could be on the 'outside of town'.

Again the Tarot seems to be pointing out different time frames and the things happening within them so it may be best to treat each scenario as a seperate issue?

EMPATHY




lST JULY 2012 - LAST UPDATE BELOW:


www.huffingtonpost.com/.../william-disilvestro-missing-ohio_n_121...
20 Jan 2012 –

It has been nearly a year since William "Billy" Disilvestro ... GET UPDATES FROM David. Like ... An undated photo of William "Billy" Disilvestro.



I am trying to update all cases with their latest News. Unfortunately this is the only report I can find for Billy dated earlier this year.

Em.