Amber Alert for Ludington infant, 4 mo.
Baby believed to be in 'extreme danger'

Updated: Thursday, 30 Jun 2011, 6:21 PM EDT
Published : Wednesday, 29 Jun 2011, 10:12 PM EDT
Missing 29 June 2011.

* By Ken Kolker and Ryan Takeo

LUDINGTON, Mich. (WOOD) - An Amber Alert was issued for a 4-month-old baby girl who police believe is in extreme danger, according to a news release.

Katherine Phillips is considered missing and endangered. She was likely taken from a Ludington home located at 922 E. Tinkham, investigators said.

She was last seen around 1:15 p.m. Wednesday. Katherine has no hair, blue eyes and weighs about 12 pounds. She was wearing pink shorts and a matching pink tank top with black and pink flowers.

Ludington police say she was taken by 21-year-old Sean Michael Phillips, but he and his vehicle were located. Katherine was not with him, officials said.

Phillips was arraigned Thursday afternoon on a charge of kidnapping-child enticement and is being held on a $500,000 bond. His preliminary exam is set for July 13.

Investigators need help finding potential witnesses who were seen launching a blue-and-white pleasure boat -- using a silver, four-door pickup truck -- at Hackert Lake (also known as Crystal Lake) on Wednesday afternoon. These possible witnesses were described as a family with children.

The Mason County Sheriff's Department and the Michigan State Police are blocking access to the lake. Sources told 24 Hour News 8 a Coast Guard helicopter was seen searching above the lake for hours earlier Thursday morning.

Anyone with information is asked to contact Mason-Oceana dispatch at 231.869.5858 or call 911.
Please note that tarot will pick up TRENDS /VIBRATIONS of PAST PRESENT AND FUTURE - it will pick up anything that is 'out there'true news or false news - either way it can throw light on what is 'in the air' - please bear this in mind when you are reading the insights.


It is very important that 'readers' of the TAROT understand this, therefore one has to be very discerning when reading. Media news can put out stories that are not factual or are pre -mediated but Tarot can pick that up. It does,nt mean that tarot is wrong, it shows tarot can see what might be suggested. However when writing the tarot it may be taken as fact.

TAROT CANNOT BE CONSIDERED AS 100 PER CENT ACCURATE.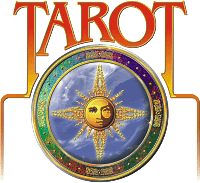 KATHERINE PHILLIPS
« 4TH JULY 2011 at 1:43 »

I have been asked via this blogger to draw Tarot for this little girl. There does appear to be quite a lot of news on the internet when I searched for the document that was left for me here in the Missing Childrens posting section. I have not read the details as I do not wish to be swayed by the information there. I am going to look at the picture supplied and just see what tarot has to tell us.
A quick reminder about Tarot. Tarot gives past present and future elements with all readings often supplying other information that is not even asked for. However, I just write it down and hope that it may help. Tarot is not 100 per cent accurate and some details may not apply. Hopefully, however, it will help.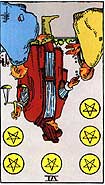 The very first thing I want to say is 'what a beautiful baby', this little girl is absolutely gorgeous and I am totally pulled in by those huge big eyes. I am also so sorry that this child has gone missing. As you can from my very first card on the matter, this is all to do with money Im afraid. How sad!
I also see that health could be waning a little here as any situations that are out of the ordinary are very upsetting for children whether little babies or not - they do react.

Im seeing a lack of give and take and really someone is getting taken advantage of. Someone who was out of a job might have gained employment and perhaps that has set off a financial disagreement. Im seeing complete insecurity for this child at this rate because of the tit for tat situation that appears to be showing in the six of pentacles. I think the direction on this card is North/South by that either North as staring point and South ending point or the other way around. I feel as though this baby has been 'pinched' to be honest its as simple as that - and there are no proofs via camera that I can see to prove it as the pentacles cards are reversed. Its like something should have been seen somewhere but for some reason it has,nt. Someone wants a woman out of the home and a man 35 and over is not on her side? really everything is out of balance here and Im really quite sad about it all. I think I should move on to try to find out if Tarot can show us where Katherine might be.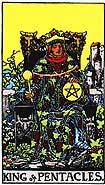 According to tarot, a man 35 and over knows where the little girl is. He is often connected to the 'purse strings' and tarot describes this person as having a 'rooftop garden' . Well to some that might not make sense,to others it might. It could suggest up high somewhere or a name that might describe a rooftop garden. Tarot does not have a supply of names only descriptions. This man has what might be an expensive car - its not always the case but I am seeing a dark skinned man here as a possibility also though not sure why.

I have money money money all around this child - and the page of pentacles often shows military concerns or connections which I believe I have seen in connection to this case somewhere. There is an older man and older woman and the direction is NORTH - they know where the little girl is. I am seeing a big house or a house with a garden and I think the little girl is there. I might be wrong and tarot might be giving me the past element, but I just give what I see at the moment and we have to look at the last card. Dark haired people are in the picture as far as I can see and the child is secure at this point. As its all about money, whatever a person has said they will just carry it out. Are there any grandparents? OR an older couple here I am wondering?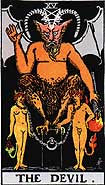 Well I have to say this is not my best turn of card for when this child will be found. I think really the answer lies with two people here not one. The Devil card is a number 15 so I always hope that perhaps that number might come up somehow but I dont get a direction from this card. We have already been given North and as I have no particular direction from that it makes me wonder if North might be the way?

This card I dont like not for a find card because it just shows me all the worst ingredients relating to greed and obsessions and people being chained to their way of thinking. Addictions are here and just general mayhem really and particularly to do with the emotions. A great deal of discretion should be used to find Katherine in my opinion, there appears to be a strong money angle here. That has to mean something pretty significant. This card is always about domination and bondage. I really dont even want to think what else it could mean, but hopefully it is just trying to tell us that someone is hanging on to their lust and desire for financial aspects to be in their favour and because of that it puts obstacles in the way.

Card 14 is Temperence and sometimes I mention the name Michael for this card as it has come up quite often and been correct. NOT in all cases but I give it just in case. What I do think here is OIL and WATER. I hope that has nothing to do with vehicles and this child but its there. Land and water is here in fact as some kind of landscape. How it comes in to the picture I cant be certain but I am seeing wooded areas but also I am thinking underground as well as an outside possibility.

15 could be marker numbers perhaps even in distance or for some other reason they are given. There seems to be a lot of secrets in the homelife of the child or some kind of illusions there that are throwing obstacles in the way. I have yellow and red in my cards and a lot of material hopelessness. I hope nobody was thinking of selling her!

There is a kind of 'enslavement' on this card which might suggest some kind of 'imprisonment' or being kept somewhere out of the way. PAN is a name given on this card and so is BLACK . They might useless as a find clue, I really am not sure but worth writing down. Underground or basements or 'in something' comes to mind and I suppose that could mean buildings vehicles etc, all things to bear in mind. I have to go with North because of a lack of direction on the major arcana cards.
Capricorn always reminds of a working card/ bankers card/money card and all tarot seems to center on mostly is money. So I guess the answer to find this child is to 'follow the money'? Also Im seeing TOWER - the Tower can be an actual building - Im seeing fire, or maybe 'lightening' rods but also 'release' so perhaps this child will be released from a building? There may be water not far in the distance .

I would also check business premises thinking about Capricorn theres going to be an unexpected breakthrough soon with case so Im going to step off the pedal as this is going to be resolved . If this child is not found within the next month I will update the tarot but the Tower is showing a breakthrough so If this is the find card I guess there must be some leads that are going to crack this open before long. I do think there were problems in the family, lots of problems but these things do happen and reactions can often be the wrong thing.
Lets hope this can mend and this child be found. I am seeing some kind of 'bizarre encounter' about this childs 'find card' could be an unexpected shock but anyway it will definately clear the decks and remove all the illusions very swiftly. 2 years is mentioned on the tower card but we have 15 on the Devil I hope it does,nt mean 15 months to 2 years - I hope that that is just relating to a time where everything has been incredibly difficult in the family - so I want to stick to the tower card telling me there will be a release and breakthrough - breakthroughs often come quickly - but we shall have to see.

I cannot guarantee all that tarot gives us is 100 per cent accurate it depends if I have read it correctly but of course I hope something here triggers and tarot has managed to say something of value.

Empathy.
UPDATED TAROT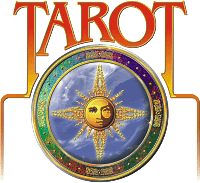 11TH OCTOBER 2011
I have been asked to update regarding Katherine Phillips but I was not sure there was much more to add to this Tarot already written.
The very difficult thing about this situation with Katherine is that the 10 of pentacles is indicating 'family ties'. The Ten of Pentacles is a NORTH direction card. On this card we are told it is a 'family ancestral home' because the King of Pentacles is always linked to the 10 of Pentacles in Tarot. We always go back to the ten. The King of Pentacles is suggesting a 'person' and in this case this person according to tarot is 'older' .
This 10 of Pentacles seems to be showing me a home where it is possible that there are two dogs. There may be an 'arch' to the building or near the building or just something that represents an arch? The idea of this card is to tell us that there is security in this card. If there is security in this card it does not really make me feel that I should be looking at something negative.
Now the King of Pentacles since it was 'he' that arrives on the 'where' card seems to be linked to Katherine, but the 9 of pentacles is 'security' - the 10 appears to be a building or home (might even be connected to a working environment thats possible rather than definite) and the Page of Pentacles along with the 8 of pentacles might suggest an area where the name of a college or school is mentioned. We are after all using this card as a WHERE card. Now the King of Pentacles and the 10 of pentacles could show family ties and might suggest that where Katherine is may be linked to a place where there ARE family ties hence why I asked about Grandparents. It is grandparents who we consider have the 'ancestral homes' as they are normally the older generation and we think of their homes in that way.
I did therefore wonder where the 'grandparents' might live or what area that might be because it is possible that might have been valid.
Now the other thing that might come up is some kind of 'religious association' because the King of Pentacles has some kind of connection to the Heirophant and that in Tarot language is the pope so we are looking at some kind of traditional approach. So teachers/religious organisations people with dark hair - kindly and dependable seem to be in the picture here. There are also some associations to finance and 'building a new house'. Is there anything like this around the family? Is there a building being renovated or something of that nature. It seems to me like somebody is here in the picture but I dont know quite who they are. Perhaps they are a powerful 'ally'. The Heirophant seems to indicate 'good counsel' so wise advice may have been given at some point . Perhaps someone wants to build up some finances??
The six of pentacles seems to be connected to the course of events. In that card we have a soldier on the Page of pentacles - but it is reversed which suggests that somehow this is not an active soldier, but if you look at the WHERE card you can see that this soldier then becomes 'active'. So what is the Soldier trying to achieve because it in the where card it seems this person is looking for some kind of stability and good advice from somewhere and someone may have provided that.
There is also a dark haired woman who lives on her own who is aware of certain things. I do see rural elements in the picture of where Katherine might be. North is the principle direction that I have and all I can do is give this and hope somehow it clicks into place somehow in some way.
Not every detail is going to be correct here but this is what I have.
There is some kind of beneficial situation around this whole case for someone?
Sometimes the Queen of pentacles can mean orphanages or soup kitchens or people who are 'very helpful' and offer 'charity'. So you see this is quite complex because it seems that many thoughts are surrounding the situation of Katherine and Im not sure who Tarot is picking up here if not a bit of everything.
But North is what I have and its true I could be wrong but go with what Tarot tells me.
The Devil card is number 15. The Devil card tells us categorically that there is emotional blackmail in the situation. It tells us that there has been or may be an unhealthy situation in the mix. Its being in or being bonded to an unhealthy situation, it might be a couple, male and female who are chained to a situation and cannot get out of it. There may be drugs and finance involved but its easy to suggest that on the Devil card when in fact we have to look at the fact that the main crux of the matter is the addiction side of it, being stuck in a situation you cannot free yourself from.
The Devil card shares space with Temperence. Temperence is a 'patient card and full of self control' . It is a card that tries to balance situations as best as possible and get the best result.
The landscape on this card shows water/land so it would indicate a place where there might be a small body of water perhaps. The name Michael can come up on this card. It does not always apply but I mention it because I know it is there. The Temperence card is Number 14, the Devil number 15 and then we have the Tower which is the ultimate 'shock' card. It sort of lets us know that a situation cannot go on indefinitely before the shell begins to crack and the whole thing comes tumbling down.
Yes it can actually mean a Tower in reality or a building or even the 'foundations' of a building and these are all clues to help us. The Tower card leads to the Star and the Star also seems to show us a place where there might be a small pond in the vicinity. It seems to tell us that Christmastime (through the Star) might herald some inspiration and help. Therefore perhaps it might indicate that Katherine MIGHT be found before this time. Some people say the Star card is for the Spring - or even for the Land of the Stars - which can be California or Eureka as it is a Eureka moment when we hit the tower. I do feel that if anything has been covered up in this case it will be revealed eventually.
When it comes to safety issues with Katherine there is an unhealthy element but it may not refer to her physical health it might refer to the situation she was living in. This is why I try to be very careful about declaring the health conditions of anyone. It can seriously go both ways and why should I try to determine the fate of a lovely little baby? I wont be doing that at any time. My feelings are looking at a little child that I instantly feel protective of. Im sure people would understand the way I work and that is towards positive energy WHATEVER the case. Finding a child IS positive energy as is trying to find a child. We look for success in doing this thats the purpose of everything .
This whole section of cards just leads me into the immediate family and who they may know. I still think this child is somehow caught up within a family thing.
I hope this extra explanation might help. I cannot guarantee that I am right - there are dogs in the picture somewhere and they should be a clue somehow too. I hope something I have said MIGHT give some small guidances but it seems to me that 'quite a lot has gone on' in this situation and Tarot picks it all up. It may jumble some of the elements so all I can do is write things down and others who know 'more' might be able to follow some of the advices.
I hope for good things only for this child. I am not saying this child is in California, I am merely pointing out that the Star card can sometimes suggest that is what the Land of the Stars means. But it could still be a barren landscape UNDER the stars. If I cannot point out a location I know its best to just give as much description as possible. I am thinking HOME HOME HOME or someones HOME linked to the family because even the Moon card has Cancer linked to it and suggests this is all down to the Mother. That is not blaming the mother through Tarot it is suggesting that something to DO with the mother may have a strong significance on when this child is found. Or, it might be because of her? I think North and if not in direction then a NAME that has North in it?


Empathy.
POSSIBILITIES OF LOCATION/MOVEMENTS/CONNECTING ENVIRONMENTAL FACTORS - ( BUT NOT GUARANTEED)
Principally North (starting from) then South by South East. Moon connections/water/mother/motherhood/illusions/home.

Stables where horses and cattle or their implements are kept. Farm land or pasture land away from housing estates. Low houses (bungalows, cottages), or in houses, low rooms or cellars, places low down, near the floor. Fields, fountains, baths, havens of the sea, highways and desertplaces, port towns, rivers, fishponds, standing pools, boggy places, common shores, little brooks, springs. Monday important at 8th hr.
Farms, farming equipment, wood stores and places where farm animals roam. Fallow or bare land, barren fields, land that is bushy and thorny, or where there are dunghills, compost heaps or soil prepared with manure. Locations that are low down, either near or on the ground. It particularly signifies low dark places. Traditionally, it is said to signify a place where sails for ships and such materials are stored.

Boundaries, thresholds and all structures that divide and contain rooms and territory; from walls, garden fences, gateposts and international borders,mausoleums, church yards and ruins. If inside the house it is a low dark corner, on or near the floor, doors, closed in or confined spaces, earthy objects and those associated with waste disposal.
UPDATED NEWS 6TH JULY.



Blood Found Near Home of Missing Baby's Father

Updated: Wednesday, 06 Jul 2011, 9:21 AM EDT
Published : Wednesday, 06 Jul 2011, 8:17 AM EDT

By myFOXDetroit.com Staff

(WJBK) - There are disturbing new details in the case of a missing infant from western Michigan.

Four-month-old Katherine Phillips disappeared a week ago from her mother's house in Ludington. Now, police have found droplets of blood and footprints not far from the home of Sean Michael Phillips, the infant's father.

The discovery came after a neighbor reported seeing him in the woods near the area the day Katherine disappeared.

According to WOOD-TV , police found the clothes Katherine was wearing over the weekend, but there is still no sign of the girl.

Phillips is currently behind bar on kidnapping charges.
http://www.myfoxdetroit.com/dpp/news/local/blood-f...

15 Apr 2012
www.woodtv.com/dpp/news/local/nw_mich/report-some-baby-kate-c...
10 hours ago –

GRAND RAPIDS, Mich. (WOOD) - Parental kidnapping charges against the father of Baby Kate - last seen in June 2011 in Ludington - were ...


UPDATED NEWS 27 APRIL 2012

The jury has found Sean Phillips guilty of Unlawful Imprisonment in the disappearance of his daughter, Kate Phillips.
UPDATED NEWS 11TH SEPTEMBER 2012
www.woodtv.com/dpp/news/local/nw_mich/baby-kates-mom-to-mar...
2 hours ago –

IONIA, Mich. (WOOD) - The mother of missing Baby Kate Phillips has filed paperwork to marry the man suspected of killing their infant daughter ...

UPDATED NEWS 12TH SEPTEMBER 2012
STICHOMANCY - 3000 YEAR OLD DIVINATION METHODS.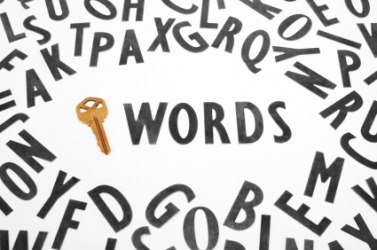 CLICK TO READ MY POST ABOUT STICHOMANCY

Stichomany offers this extract in respect of what may have occurred around Katherine.
Lost Continent
by Edgar Rice Burroughs:
ceiling, and the wall toward the corridor had been blown entirely out.
As I rose, Victory had risen, too, and started toward me. But when she saw that I was uninjured she stopped, and stood there in the center of the demolished apartment looking at me. Her expression was inscrutable--I could not guess whether she was glad to see me, or not.
"Victory!" I cried. "Thank God that you are safe!" And I approached her, a greater gladness in my heart than I had felt since the moment that I knew the Coldwater must be swept beyond thirty.
Stichomancy offers this extract as to where Katherine might be found.
An Episode Under the Terror by Honore de Balzac:
plates, three knives, and a round loaf. A small fire burned in the grate. A few bits of wood in a heap in a corner bore further witness to the poverty of the recluses. You had only to look at the coating of paint on the walls to discover the bad condition of the roof, and the ceiling was a perfect network of brown stains made by rain-water. A relic, saved no doubt from the wreck of the Abbaye de Chelles, stood like an ornament on the chimney-piece. Three chairs, two boxes, and a rickety chest of drawers completed the list of the furniture, but a door beside the fireplace suggested an inner room beyond.
The brief inventory was soon made by the personage introduced into their midst under such terrible auspices. It was with a compassionate
UPDATED 12TH JANUARY 2013
This News was posted back in September but the link below has the full letter, no other news yet.