* Missing from: Portsmouth, Ohio
* Missing since: 2/21/2010
* Missing age: 31
* Current age: 31
* Date of birth: 6/20/1979
* Gender: Female
* Race/Ethnicity: White
* Height: 5'3"
* Weight: 140 lbs
* Hair color: Red
* Eye color: Blue

Details

Melissa may be in the Kentucky area. She was last seen heading to the store.
Contact

Anyone with additional information or questions regarding this case should contact Portsmouth Police Department at (740) 353-4101.

http://www.ohioattorneygeneral.gov/Enfor....-People/Blevins

http://www.charleyproject.org/cases/b/blevins_melissa.html



Please note that tarot will pick up TRENDS /VIBRATIONS of PAST PRESENT AND FUTURE - it will pick up anything that is 'out there'true news or false news - either way it can throw light on what is 'in the air' - please bear this in mind when you are reading the insights.



It is very important that 'readers' of the TAROT understand this, therefore one has to be very discerning when reading. Media news can put out stories that are not factual or are pre -mediated but Tarot can pick that up. It does,nt mean that tarot is wrong, it shows tarot can see what might be suggested. However when writing the tarot it may be taken as fact.

TAROT CANNOT BE CONSIDERED AS 100 PER CENT ACCURATE.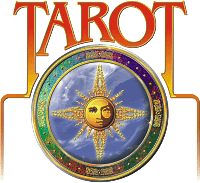 MELISSA BLEVINS
« Thread Started 13 MAY 2011 at 2:23 »
There is a request here on the blogger asking if I could look at tarot for Melissa Blevins. Tarot can only give us glimpses of past present and future of what MAY have occurred but often does show some surprising detail and I am happy to offer what I have for this lady.
Tarot is not 100 per cent accurate so please take into account factual sources in this situation.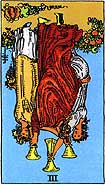 Asking what happened to Melissa I am given the three of cups reversed.

I feel some sense of deflation with this card - almost as though Melissas joy in relationships has somehow drained away. I dont know if there was a celebration coming up or something to do with a gathering, party, christening birthday, but it seems like something happy was on the horizon yet it has all gone sour.


There is a complete falling out here between Melissa and her feelings for someone else. I just feel as though the 'love has gone' . This is almost a sex without love card so it feels as though Melissa is part of a relationship that just does,nt have any deep feeling so thats how it is coming across to me. Just a kind of emptiness where there should have been stronger emotions and feelings. That three reversed can sometimes mean jealousies between women and even sometimes arguments it all depends but clearly it has some impact on Melissa. I am not sure if Melissa has infertility problems or whether she felt she could,nt cope with the child or children? Maybe her maternal instincts just were not working for her? there could be a few reasons for that lack of emotion Im feeling with this card. Of course I dont know what the day entailed when Melissa went out to the store, but I do sense this emptiness inside on this card.

Was Melissa pregnant again and not happy about it? another possible outside thought - I do have the figure three here, so I do not know if this is representing three years of motherhood, or three sisters or three people who do not get on, but I will mention all these things in case it refers to any of them. The four of cups next and reversed shows someone who does,nt want something and is rejecting it. So it seems to me something has come up and Melissa just does,nt want to be involved anymore or with something.

Cups can represent liquids and medication ie drugs and drinking. Its not always the case but I will mention this.

The four almost suggests that she has taken the opportunity of deciding that by going off somewhere. I dont know how it all mixes in but thats what I see. Tarot has such a long way round of explaining things . The next card then shows us a bridge and water this card shows someone who accepts that things are tough or that their feelings are pretty bad at the time but it also seems to promise that things will get better. The card at this point is West . Sometimes reversed cards can mean the opposite direction too - but I will give West as a starting point BUT maybe South West.

This three of cups reversed can mean 'infidelity' so the three persons might figure here or maybe someone interfering in a relationship that gets a bit annoying and sparks jealousies over the care of children perhaps? I may not be right about that but it is a suggestion. Also I am feeling problems might have begun before October. I am also not sure if she 'disappeared' as such or whether it was her choice to do this? She may have a 'relationship' of some kind with someone who is not that committed to her or perhaps she herself is not committed to her relationships? So its looking like there might have been one sided love somewhere?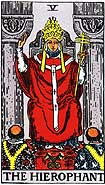 Whenever I see the Heirophant as someones whereabouts I always think of teachers/schools/mentors/ churches/religious organisations and thats what I see for the question of where Melissa is. The Hierophant is connected to the number 5. That could be five miles away or represent some distance factor or be a five in some other respect. We always see a Map and two keys with this card. This tends to show us that there would be a couple of key solutions as to where she is if we allowed ourselves to think about the mental map of all things in her life.

Melissa may have been asking for some good advice from someone as there appears to be good advice being handed out in this card. Also the Lovers card comes next which seems to show two people which is often a couple or even a part of a family. So it might be good advice to point Melissa in the direction of family?? Has this woman been found?? it could imply that, but if not, then I would make the suggestions that I have already stated. I do seem to see a Boss or father figure or someone with 'broad shoulders' who would be someone she might turn to or lean on who might be able to offer her some kind of advice perhaps even on children as it can be a paternity card. Its also very similar to the High Priestess with the two pillars and with the Justice card so Im feeling Melissa needed to sort something out?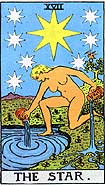 Asking when Melissa will be found I am given a card of Hope. Hope might appear in the name of a place or it just might mean that there is hope that she will be found. This is a christmas card so I would have thought that might be considered a special time of the year. Also I do see water/lake in this card and am wondering if this is part of her environment? The Star to me is generally the North Star so its possible she is North somewhere. This card can represent names such as Hollywood as it is often known as the 'land of the stars ' card I dont know if that will prove to be useful or not as it is not guaranteed to apply as a location name.

However, this card is also pointing to around the months Melissa went missing so maybe christmas or after christmas into the first part of spring is being depicted here. The next card is the Moon which can show a lot of illusions hence why I wondered if Melissa had in fact been found or has not been considered as a 'disappearance' but the Moon can also show a lot of water. I hope she wont be found in Water but I cannot rule it out but it might be a location where there is a lot of water or even extreme emotion not far from family?

I also see that the Moon can say that events can be because of being a mother or because of a mother. This may not make sense until Melissa is found Im afraid. I give number 17 and Number 18 as a rough guide as to when Melissa might be found. That can be months or the number of the day again not entirely able to be sure of that . I do think she will be found though because the Star is full of sudden insights and flashes of inspiration. Something will connect and whoever that connection is for, I know this lady wont be lost forever.

Empathy.