Madeline "Maddy" Price Harris

"Endangered Runaway"


AGE: 15

SEX: Female

RACE: White

HAIR: Brown (recently cut short)
EYES: Brown
HEIGHT: 5'05" (165 cm)
WEIGHT: 115 lbs (52 kg)



Maddie was last seen at her mother's house on Cedar Flats Road.


MISSING SINCE: May 7, 2011

MISSING FROM: Olympia, Washington


CONTACT:
Thurston County Sheriff's Office 360-786-5500

Washington State Police Unit 1-800-543-5678

NCMEC 1-800-THE-LOST



http://pleasehelpmissingchildren.posterous.com/tag/madelinepriceharrisEBOOK PAGE FOR MADDY

http://www.facebook.com/profile.php?id=100002457452232&sk=wall



http://www.missingkids.com/missingkids/s.... archLang=en_US



Please note that tarot will pick up TRENDS /VIBRATIONS of PAST PRESENT AND FUTURE - it will pick up anything that is 'out there'true news or false news - either way it can throw light on what is 'in the air' - please bear this in mind when you are reading the insights.



It is very important that 'readers' of the TAROT understand this, therefore one has to be very discerning when reading. Media news can put out stories that are not factual or are pre -mediated but Tarot can pick that up. It does,nt mean that tarot is wrong, it shows tarot can see what might be suggested. However when writing the tarot it may be taken as fact.

TAROT CANNOT BE CONSIDERED AS 100 PER CENT ACCURATE.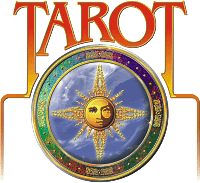 MADDIE PRICE HARRIS
« Thread Started 28 MAY 2011 at 17:43 »
There is an alert out for Maddy at the moment and I am trying to look at as many cases as I can to see if Tarot can help in any way to shed light on any events that might have contributed to the disappearance. Tarot only gives glimpses of past present and future and may show anything in these time epochs. Hopefully it may be able to help however, it is not 100 per cent accurate and for that reason I ask that you look to more factual sources. Hopefully with Maddys face on the blogger it will help with awareness that she is a missing person and draw attention to her in the hope of finding her for her family.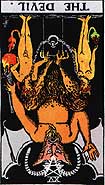 Here is a very BRIEF synopsis of what tarot gives to me. More detail will need to be added but I am putting out what comes to mind immediately.
What I seem to see here is that Madeleine seemed bonded to certain situations and even people. Often there are addictive personalities with the Devil card and when it is reversed we see that the person has 'dodged the bullet' in a way. Its almost like they have wanted to release themselves from certain situations perhaps that were not healthy for them or that they felt chained or trapped into.
This can be actual addictions or even love affairs or simply just circumstances that they needed to get away from because it was making their life extremely difficult. Some might even say a person could fall foul of those kind of things also, but I sincerely hope not and would like to think its the former as this is a release from money and power and anything that has a hold on her.

Obviously I dont know anything about Maddy or her life only the brief information that has been given here so it does seem like a very potent card to begin with does,nt it? The next card being the Tower card is a bit of a problem though as the Devil is card number 15 which does seem to actually be Maddies age? and then we have the tower card which is showing me that something either might be an accident or that some things have happened by accident. I do see the 'writing on the wall' in this picture where something had to give and there are broken relationships here. Its almost as though it was totally unavoidable having to break with a relationship or those around her?
I see a situation where there are false accusations flying around or some

kind of feeling of being imprisoned in a situation

that this girl felt that she just had to get away from. It just depends how of course.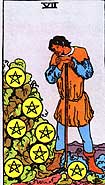 This card shows me farmers/farmers land to

the North as a place where Maddy might be.

It could be somewhere crops grow. I do think this place is outside the town and that it is possible that it might not be far from a school or college. I do seem to have a kind of landscape setting here. I know thats not always helpful as America is definately full of land but I can only give what I get and unfortunately I do not always get names of places. I seem to feel that there is an 'apprenticeship' here I dont know if this girl wanted to learn to do something or wanted to earn her own money and get a life of her own and these things should be taken into consideration it does seem to imply that she was looking for some form of safety and perhaps she might be somewhere 7 miles away from her biological home or even grandparents home. However that is not something I could fully guarantee.
I do see dogs here in the distant, so Im wondering if dogs will be incoporated in her search, its not always the case but it may be the case here. Does she like animals, I do seem to see animals and wonder if she wanted to be a vet or have something to do with animals. It might just be a totally stray thought. I think she wanted to make a life for herself and might have been weighing up her options for the future, perhaps someone opposed that or was not really thinking of what she wanted?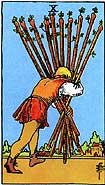 I cannot be completely certain but

Maddie might be found under 10 weeks near buildings on the outer edge of town.

I am feeling this might be a SOUTH direction.
I do feel that she has a lot of opposition and

I feel that if she is alive she wants to unburden herself. I think someone might receive a message about her.

I also see a lot of stress and pressure and feeling very overwhelmed. It seems to me with the Devil reversed that this girl had

attachments that were harmful to her

and that it was impossible for two viewpoints to mix. It is not a good card from that point of view I do have to say that here.
Being bonded to a situation could actually mean being tied up and

treated badly

and these things cannot be dismissed as something that is actually possible but initially does seem to suggest one gets out of situations that are just to pressuresome to cope with. I do have a 50/50 viewpoint regarding Maddy.
I have only written a brief reading here but I will go into more detail as soon as I am able.

EMPATHY



UPDATED NEWS - MADDIE PRICE HARRIS - FOUND SAFE





http://www.theolympian.com/2011/06/09/1681702/missing-olympia-teen-maddy-harris.html

Thurston County sheriff's detectives found missing 15-year-old Capital High School sophomore Madeline "Maddy" Harris safe at a Shelton motel Thursday afternoon, according to Sheriff's Lt. Greg Elwin.
Harris had been missing since May 7, when she left home, according to the sheriff's office.
Elwin said detectives began looking for Harris in the Shelton area after someone made an iTunes purchase in her name. Detectives tracked down an IP address for the computer at a Shelton motel Thursday, but she was not there, Elwin said. After that, "old-fashioned detective work" interviewing people in the Shelton area led investigators to another motel room about noon, where they found Harris alone, Elwin said.


UPDATED NEWS 10th JUNE 2011
Detectives make arrest in disappearance of Olympia girl

http://www.king5.com/news/Detectives-make-arrest-i...

Posted on June 10, 2011 at 12:47 PM

Updated Friday, Jun 10 at 1:06 PM

SHELTON, Wash. – A Shelton man has been arrested in connection with the disappearance of an Olympia girl who was found Thursday.

Thurston County Sheriff Detectives arrested the man at his Shelton home Friday morning.

He was arrested for Unlawful Imprisonment and Rape of a Child 3rd Degree, and an Obstructing a Law Enforcement Officer charge will be referred to the Thurston County Prosecutor's Office, the Thurston County Sheriff's Office said.

The 15-year-old girl was found in a Shelton motel. She had been missing since May 7.

The man helped facilitate the disappearance and concealment of the girl, investigators say.

The man is being held without bail pending his intial court appearance.