http://seattletimes.nwsource.com/html/lo....syndication=rss
Please note that tarot will pick up

TRENDS /VIBRATIONS

of

PAST PRESENT AND FUTURE

- it will pick up anything that is 'out there' true news or false news - either way it can throw light on what is 'in the air' - please bear this in mind when you are reading the insights.

It is very important that 'readers' of the blog understand this, therefore one has to be very discerning when reading. Media news can put out stories that are not factual or are pre -mediated but Tarot can pick that up. It does,nt mean that tarot is wrong, it shows tarot can see what might be suggested. However when writing the tarot it may be taken as fact.

Tarot does not have all the answers or claim to solve issues. All it can do is show what it feels may be of USE or point out possibilities.

Please always read the following

ABOUT TAROT ON THIS SITE

which is a useful article in respect of all the Tarot printed for Missing people/children.

TAROT CANNOT BE CONSIDERED AS

100 PER CENT ACCURATE BY LAW.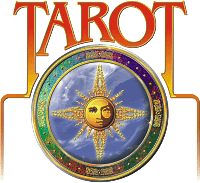 PATRICIA KREIGER
« Thread Started Today at 7:29 am 1 Nov 2010
This lady is missing since 2 October 2010.
I have looked at a few questions and because I have not been personally asked about this case and I have seen a few latest news reports so will just write a brief synopsis.
I firstly received a reversed 5 of Cups.
Here is the upright version.
Patricia was on a mountain scattering ashes with her fiance in a group of six people and she went off on her own and did not come back when called.
This card shows someone up high where there is a stream below and in the distance some building and a Bridge of some description.
This card is reversed therefore it brings all those things nearer to Patricia rather then it being distant so it may be that she did go back down the mountain or may have been closer to this scenery.
What this card represents is sorrow and upsets, but also it is a time to move on.
Emotionally it seems to me that this lady looking at the next card 6 of cups has someone here coming back from the past or she has gone to where she began, ie back down the mountain.
However I got a King of Wands in here too -
which can suggest hot tempers and someone who drives very fast. What I seem to see in this case is a 'get rich quick scheme'. I feel there is gross infidelity in the relationship somehow between Patricia and her other half and it seems to me there is someone in the past around.
I had her location at North East thinking about Newhalem being the town to the East but I seem to see that Tarot is keeping her in her own home town which I understand is Rockport.
I dont know what has occurred here exactly but money has something to do with it and so does drinking. One or the other of this couple has another lover - and the four of cups is connected to the drinking, someone who does,nt drink a lot perhaps takes some.
I had a 10 of swords reversed for Patricia.
horrible card because it can show the very worst and someone lying by water/or ravine type place but this card is reversed and when its reversed it seems to say complete disaster is averted.
I dont know if that gives us hope for Patricia but I give what I see.
There is definitely a linking up with another person maybe someone she trusts but they are not trustworthy at all so deception there.
I also have a car that is stationary at some point.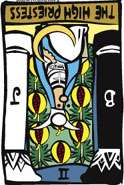 Asking tarot when Patricia will be found I have 28 days but it will have some odd situations within that time. I hope its right but I cant count on timing. Theres a B and a J on this card and the are reversed normally those initials are for places or perhaps initials of people. This card is giving a Monday but again I cant count on it.
I think there are a lot of secrets that are being kept. Beth is a hebrew name attached to this card which often a shows a building but its reversed so Im not sure if she is in a house if I was honest but we shall have to see.
I also think there is a very ruthless person involved in this case and I think that will come out.
I hope she is found I will work on this case again in a week if she has not been found.
Empathy.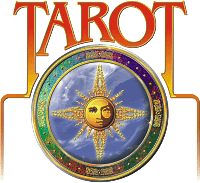 UPDATED TAROT 23 NOVEMBER 2010
Re: PATRICIA KREIGER
« Reply #4 Today at 4:47 » 23 NOV 2010
Enquiring about Patricia's health I have the 10 of wands which is an oppression card - not brilliant for health you might think since its an active card with oppression cast on it. However notice the branches have little signs of life on them and a man is carrying them to a village or town seemingly making for a house.
This 10 of wands suggests weeks and seems the ordeal of this woman should be over within 10 weeks - I think she should be found soon at least tarot originally gave me 28 days - this would stretch now to about the second week of December.
However, if you look at the card before the 10 of wands its the Nine showing a person bandaged around the head and possible hurt leg - in other words possible injuries but they are thought of as 'down but not out' - does,nt really suggest Patricia lost her life any more then that 10 of swords that we had earlier. However, the problem is that the 10 of swords can be ill health that could go either way but normally talks about recovery. I'm seeing that same kind of thing with the 10 of wands too and of course the following card is a message from the page who is shouting some news out . Im expecting this woman to be found - I don't think she would be found in brilliant health but at this moment the 10 of wands has those little sprigs of life on it so I'm just going to hope that she is still with us.
The 10 of wands shows a guy 'looking at the earth' His hair is blonde. There are buildings in the background as well as trees
Theres still uncertainty on Patricia's health but it is 50/50 in my tarot so I have to sit on the fence with respect to what the outcome will be. However I leave this for the moment.
The other scenario could be that she did suffer badly but was taken to a house or buildings.
Anyway I have sagittarious in this card so December will definitely bring some news one way or the other.
EMPATHY
UPDATED NEWS REPORTS ON THIS CASE - POSTED 2ND MAY 2013
http://www.foxnews.com/us/2011/11/04/seattle-man-reportedly-receives-ransom-note-for-return-missing-mother/