Please note that tarot will pick up

TRENDS /VIBRATIONS of PAST PRESENT AND FUTURE

- it will pick up whether it be

anything that is 'out there'true news or false news

- either way it can throw light on what is 'in the air' - please bear this in mind when you are reading the insights.

It is very important that 'readers' of the blog understand this, therefore one has to be very discerning when reading. Media news can put out stories that are not factual or are pre -mediated but Tarot can pick that up. It does,nt mean that tarot is wrong, it shows tarot can see what might be suggested. However when writing the tarot it may be taken as fact.

Please bear that in mind and note that all insights are dated accurately and correctly from my missing childrens forum and uploaded here. Please ask for a link if you wish to validate.


Please also note tarot is not 100 per cent accurate but can help to throw light on situations and circumstances in certain cases.

Empathy.
Long County Woman Missing

LONG COUNTY, GA--Long County Sheriff's office needs you help in finding a missing woman.



Long County Sheriff's office chief investigator Ty Smith said 42-year-old Deborah Gail DeLoach Moody was last seen at her residence on December 4, but it wasn't until yesterday that she was actually reported missing.

Smith said Tuesday K-9 units searched the woods by Moody's mobile home and the Georgia State Patrol searched with their helicopter, but so far they have found nothing.

Moody's family is on their way to Long County from Florida to speak with investigators.

Moody is 5'6'' and weighs 110 pounds. She has brown eyes and dark blond hair. Anyone with information on her whereabouts are asked to call the Long County Sheriffs office.

http://www.wtoctv.com/Global/story.a...83132&nav=0qq6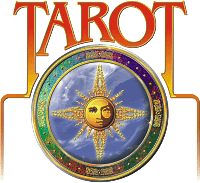 DEBORAH GAIL DE LOACH MOODY.
« Thread Started Today at 17:45 »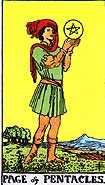 I have noted the case of this Missing Woman and it seems she has been missing for two years.

I have decided to have a look at this case in the light that it may bring up other thoughts. If so then it may be helpful.

What I have here is the picture of messages from a young man, sometimes it can be a 'dark skinned' youth.

This card can represent promotion studies and even someone who is connected to school OR that she is. It can represent finances also, so one could even consider it an opportunity with finances involved at some point. A job offer even but seems to be linked to someone young, perhaps even in their teens. It could therefore represent some form of news in this region.

At the very outset it can represent someone who is interested in acting or films - therefore when I ask what happened to this young woman - it seems to me that something may have been caught on a videotape, cctv or some kind of imaging - somewhere?

The page of pentacles is linked to the WORLD which often suggests travel - considering that the page of pentacles shows someone standing on a Hill and looking at something, I am also considering the possibility of taking photos in the countryside - just all connecting thoughts.

Because the Page is so studious and exacting they are also stubborn. It could be that a stubborn youth is in the picture here somewhere and seems to 'be in the way' of Deborah?

Photograph for a prize in the open country? and the Youth did not agree with the subject matter?

Again just thoughts because whatever occurred here likely needed to be downloaded to a computer?

This pentacles card is putting a lot of effort into a project and getting it to launch its possible its business, but the card is primarily NEWS about that too and involving a young person or in hindsight a school or something of educational value and it seems this was connected to Deborah and linked under the WHAT HAPPENED question to receive this card.




I wondered where this woman went or where she is and the card I receive for this is the Six of Pentacles. In this card we have a gift of money or finance or some kind charitable offering - it may be that she wanted to 'give' something to someone.

It may also be that this woman was also a humanitarian who cared very much about those who had very little in life and possible would work towards trying to help them.

If this woman is alive today, I would see her as a 'missionary' type of person who would help others that were worse off.

However, sticking to topic, I have North to North East or seperate those by saying North and East because she may have somehow been linked with both directions. Its possible that her eventual destination was the East as there is sun in this card as much as there is Winter.

This card does tell us though that the present must not be relied on, so she may not be where she set out to go but in fact is somewhere else. So North and East make sense to me on this card.

Was there an insurance payout or some 'money' surrounding this woman? I am not sure but I will place that here too as it also forms part of this card.

I am not sure that this woman is alive - as I do see some kind of catastrophe placed on her. She is near a coastline that I can see. I also feel that there is something about her glasses and a book .

It is possible to clear this situation up and there is still hope that it can be cleared up. It may be that she has come face to face with a place that is in absolute turmoil where there is catastrophe and fear but one cannot promise that.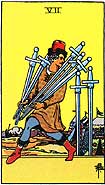 Often when the seven of swords comes up we can think about kidnapping that is not out of the question if a person is lured on a false pretence but there is a lot of deception around this woman when it comes to being found.

There seems to be a 'safety' element tucked into this card somehow again its like 'trying to reel someone in' but not giving away the motive so to find her would be difficult because it would drop someone in it.

Two other people seem to know something here as they were standing not far away. Does this mean she will be found? swords are often months, and it seems that this lady has disappeared now for two years - there is a seven in the card and 2007 was when she vanished. There is a change in the air so perhaps if the hunt died down it may rekindle again, but at the same time they did come close to finding this woman probably 7 months after she vanished. I'm not sure the details of this case so will have to look it up, however, this is cause and effect so one has to go over the tracks she left in the first place, and this time make sure the details are considered carefully, because something has been overlooked here.

Once the details of around 7 months come up again after she vanished then perhaps it can turn out to be a victory because someone has passed her by and not recognised her or that it was her, or that is where she is i.e. meaning location.


The page of Pentacles could very well wear Uniform, but not necessarily 'military' - the uniform associates the person with an organisation they are connecting with. Such as a school Uniform or a Job uniform - ie., people in trades that would wear a specific outfit that represented that insititution.

This could even be a 'Pet walker' who is part of an institution who would receive finance for a job done. It does appear that Debora had a connection to someone who gave her 'news' - the page of Pentacles is a Youth and can easily be someone around the age of 22, younger or a little older. They would have had some kind of information or message or 'promotional' news they wanted to express. It could therefore be someone who came to her home and wanted to promote their business.

Because there is an element of studiousness involved with the Page of Pentacles there is also a keeness to learn as it has a 'student' element about it. School elements are associated with this because they are in an apprenticeship mode.

One thing is for certain, Debora was contacted by someone who went to her home to either offer services or something that
would pay them a fee. As the page of Pentacles suggests 'dark skinned people' it would be reasonable to assume that the person that delivered 'news or messages' is in fact Black or ethnic.

This person would be on camera somewhere due to the 'photographic' element in the card. They would be very interested in procuring some finance for their 'work'.
It has occurred to me that Deborah might have been 'selling' one of her dogs or rehoming him as I understand that she had picked up a dog pen with her friend. I thought I would add this considering the rest of the tarot.

EMPATHY
UPDATED 24TH NOVEMBER 2013
I will look at this matter again and see if I can get a map sorted out for possible location.
Meanwhile latest news:
It's been nearly six years since Debora Gail DeLoach Moody disappeared from her home without a trace - but memories of the days ...