There has been recent news of NEW SIGHTINGS in the newspapers regarding Madeleine and this picture above was recently released here is the report.
http://tvnz.co.nz/national-news/possible-madeleine-mccann-sighting-in-nz-3391104

Tarot did see in advance possible new information coming to light. I leave extracts of the tarot which I do feel refer to the above picture and information. The Mccanns have not been pleased about certain informations being publicised in the news - all this information of course is posted on the Internet on Google. The report shows Madeleine in Dunedin in New Zealand and tarot sees a foreign element involved. The other connection to this foreign element is a Portuguese prosecutor who has been releasing reports.

There was also this news in relation to the above report.


Yahoo news. March 2nd 10:50 pm
New details about possible sightings of missing girl Madeleine McCann are being released by a Portuguese prosecutor.
Sky's crime correspondent Martin Brunt said there were 'quite a few potential sightings, I'm told'.
The new evidence is due out ' because four British newspapers have applied to the State Prosecutor in the Algarve", he cont'd.
Brunt said: "( the Prosecutor) has in these last few hours released details and information that has been given to Portuguese Police since they closed the official investigation.

Below my findings do seem to point out connections to the above posted information.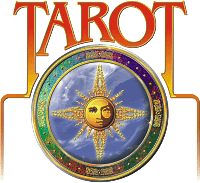 3 FEBRUARY 2010

"I still see something on the internet - Im sure I mentioned this before but I just do see something that may come up. It might be posted by someone who is not nice or it could be to do with someone who spends time on the internet. ( I know we all do) but this is in connection with Gerry and kate and I assume negative messages about Maddie? or something of that ilk.


It could even be another picture or something where someone says they have found Maddie but it is,nt? Im not quite clear about this yet.

24 JANUARY 2010 MADELEINE TAROT (Extract from this tarot)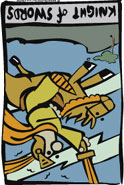 Normally the knights are about

travel and travel into foreign country

i

n this card, however this is reversed and it makes you wonder if its the opposite or whether its a withdrawal from that country. There seems to be some problem with travel on this card and some kind of 'miscommunications' going on as swords do tend to be air cards which are about communications in general. .................


It is the card of a reporter as well, someone who is spreading bad things - and that bothers me so Im wondering if the internet needs a good shake down because its possible that Madeleines picture could be on it. I

do sense a foreign person

-

in this card ................


Sometimes because there is a horse on the Knight, its taken for some kind of vehicle hence

the travel link, but there is also the air link, so you could think aeroplane.

....
EMPATHY