http://www.telegraph.co.uk/news/uknews/4....for-c lues.html
Missing schoolgirl Laura Stainforth: police trawl computer files for clues




Police have begun trawling schoolgirl Laura Stainforth's computer files for clues as to where she has run away with a 49-year-old man, who she met through an internet chatroom as concerns for her safety mount





Laura Stainforth's computer files are being searched by police Photo: ROSS PARRY





Detectives are "extremely concerned" that the 15-year-old has apparently gone abroad with Robert Williams, a balding man known to use MSN Messenger and Facebook.




THIS CASE IS NOW RESOLVED:

The following is a dated Tarot Journal of my findings when Laura Stainsforth went missing. Tarot did seem to be fairly accurate about some of its guidance. Tarot tries to look at the case bringing glimpses of the past present and future and offers ideas as to what the case might be. Tarot is never 100 per cent accurate and can never claim to be so however in this case and others it has indeed produced some truths and positive results.

The good news is Laura was found and as always I am very happy to see children recovered at all times. My best wishes go to Laura and to her family x

EMPATHY.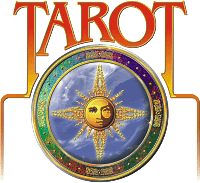 http://empathy7.proboards.com/index.cgi?board=lscase&action=display&thread=5337
Re: INTERNET : Missing schoolgirl Laura Stainforth
« Reply #2 on Jan 18, 2009, 19:39 »
A look at tarot tells me that this man has had a lot of hard knocks in life. He is irresponsible and unemployed and looking for a new start in life. He is actually quite a 'dull' and plodding person which makes me feel that he has not been able to realise any of his potential...he is also in need of money.

I see from the girl and I could be wrong that she wanted to 'stump' a rival - not sure if that means she wanted to prove something but thats what Im given and there is a nihilist attitude in the cards which could refer to anyone of them. One of the cards tells me about travel by air, but this may not have happened yet..perhaps its being thought to get to another country.

I wonder if the guy is looking for work abroad....they could have talked about that...and the conversation may have opened out to include silly dreams.

The lovers is attached to one of the cards which does not suggest they were lovers as it was reversed....its weird but there is some link to the past however, not sure why that is...there are choices to be made also. Im not feeling that this guy is in a hurry to bring Laura home..because hes on his way somewhere so an about turn is not his intention at least not for himself.

Im given a number 10.

Im given NORTH.



He himself was just looking for a new life

now hes 'holding the bag' - he does,nt want to turn around - uncompromising in this -

this guy has been cleaning debris in his life to start a new one, this was his motive FOR HIMSELF.



Asking why he took Laura with him...I get the queen.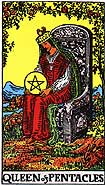 I think his emotions got the better of him. I think it is a matter of if they work together they can pool their resources....I think hes just been stupid to be honest with you all...but now hes in a right old pickle.

This card tells me he is just looking to work an earn a living...new business.

..at the moment I dont see anything bad on it but will look again....

There is a generous feeling here...I dont know but he seems to be charming to her....

The nine of swords there is a good ground of suspicion against a doubtful person...so it cannot be ruled out that he would,nt harm her as

tomorrow is another day and anything can change

where this man is concerned...if he cant lay down his burdens, he might get ....frustrated .



Tarot said they have gone towards the EAST.



They are

having to be careful with economy - regulating their expenses so they would be staying somewhere very cheap or in the open air or somewhere that is not costing them much. Nothing wrong with either of them healthwise at the moment as I write this.





They are also aware they are being looked for because the card I have is also linked to news reports.



There may be an unexpected message about this girl.I think its possible she may contact her family...

I hope this is the case.


Re: INTERNET : Missing schoolgirl Laura Stainforth
« Reply #7 on Jan 20, 2009, 14:15 »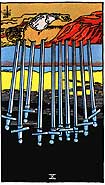 I have asked if Laura will return home soon. This card is 10 of swords reversed. This card seems to tell us that evil forces are overthrown and that Laura would have survived the worst.



It is a card of recovery and inner strength so Laura will be found.



This card also tells us that the disaster is over and wont be repeated again. I therefore feel that this matter is going to be resolved. However, it is the 10 of swords and we have to bear in mind that it is a very unwelcome card.
Clearly in my last tarot - it was pointed out that we would have grounds to doubt this man who comes across as caring and kind, and indeed that he could change - hence the quote

'tomorrow is another day'

- I am hoping that he has not succombed to his 'emotions'.


TOMORROW IS ANOTHER DAY was very intriguing as Laura was found the very next day!! on 21st of January 2009.

EMPATHY

*****************************************


Missing teenager Laura Stainforth found in France
Accused rapist Robert Williams is arrested at British consulate in Lille with girl, 15, after her disappearance from Cleethorpes
http://www.guardian.co.uk/uk/2009/jan/22/missing-girl-laura-stainforth-found-lille
Missing schoolgirl found safe in France as police arrest internet man, 49
....
Officials in the northern French city say they may have been sleeping rough after running out of money.
Lille prosecutor Philippe Lemaire said they had been spotted outside the Gare Lille Flanders on Tuesday night asking rail passengers for money.
'They were after any money they could get,' he said. 'A British person living in France who was aware of them being missing contacted local police after seeing them begging. It was at this point - when the net was closing in - that they handed themselves in to the British authorities.'
French police suspect that initially

the couple stayed in cheap hotels but then began to run out of euros. They think they slept rough because they were fearful of drawing money from cash machines and alerting the authorities to their whereabouts.
...
cont...
http://www.dailymail.co.uk/news/article-....et-man-49.h tml